Thursday, January 31, 2019
4:10 PM
Thursday, January 31, 2019
4:10 PM
Thursday, January 31, 2019
4:10 PM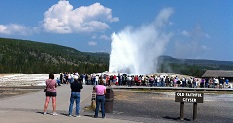 The most famous landmark at Yellowstone National Park is Old Faithful. For the past 135 years, this geyser has erupted like clockwork every 90 minutes. It doesn't get much more faithful than that.
If only everything and everyone in our lives was like Old Faithful.
But sometimes our expectations are not met, or we are disappointed by people. That's when we need to turn to our faithful Father in Heaven. 2 Timothy 2:13 says, "If we are faithless, he remains faithful, for he cannot disown himself."
When our family spent a week at Yellowstone National Park, we admired some spectacular landscapes, it was humbling to realize that God made the beautiful scenery for our pleasure. He is a good God, and when we put our trust in him, he takes the most horrific situations in our lives and works good out of them.
There's no one more faithful.
Psalm 117 says we should give God a hand for his faithfulness, "Praise God, everybody! Applaud God, all people! His love has taken over our lives; God's faithful ways are eternal. Hallelujah! (MSG) When I admire God's spectacular creation and think about His presence in my own life, I am thankful, because He guides me through every scenario, both good and bad.
He is a faithful Father.
BIO: Lisa Burkhardt Worley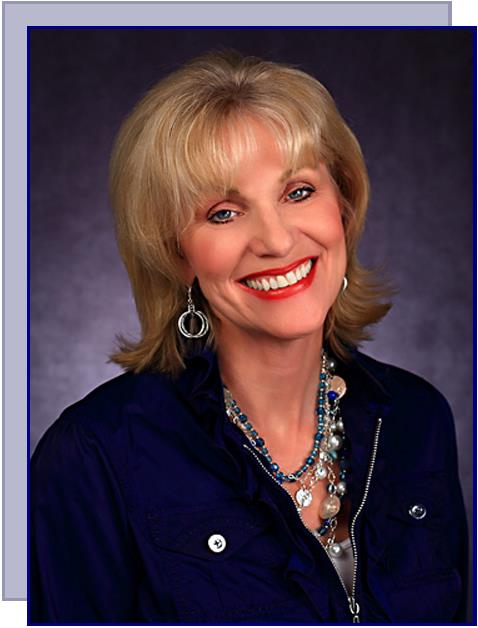 is an award winning author and speaker, and is the Director of Special Projects for Roaring Lambs Ministries. She is also the founder of Pearls of Promise Ministries, a ministry with a goal of helping women overcome dysfunction in their lives. Lisa has co-authored many books in. cluding: the Pearls of Promise devotional, If I Only Had…Wrapping Yourself in God's Truth During Storms of Insecurity, and The Most Powerful P: A Child's Introduction to the Power of Prayer.
Published on Thursday, January 31, 2019 @ 4:10 PM CDT

How to Submit a Blog
Blog Guidelines:
Share about:
Our good God
How God is at work in your life
A witnessing experience
Something Scripture has taught you
Guidelines:
Must be 500 words or less
Contain at least one Scripture
Include an interesting title
Along with your blog, submit an 80-word bio with your "headshot" photo to ministry@RoaringLambs.org
*Roaring Lambs has the right to edit any submission.