November 2019
Give thanks to the Lord, for he is good; his love endures for ever.

Psalm 107:1
Thank You God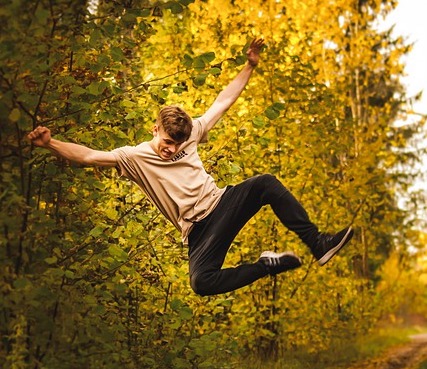 You are thankful to God for what He has done for you. Now learn how to effectively share your story and joy with others. Trained coaches will help you navigate your own spiritual timeline and identify a theme for your life at the Testimony Workshop.
Wednesday, Nov. 6, 9:30 a.m. - 12:30 p.m. or
Thursday, Nov. 7, 6:00 p.m. - 9:00 p.m.


Thank You for Making the Hall of Fame a Huge Success!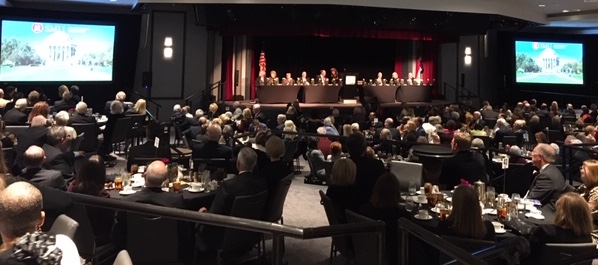 This past Saturday, Roaring Lambs gathered at the Hall of Fame Celebration, listened to inspired music, ate a delicious dinner, and heard from this year's honorees, David Barton and Jim Beckett. You won't want to miss it next year!
Great Christmas Gifts as Seen at the Hall of Fame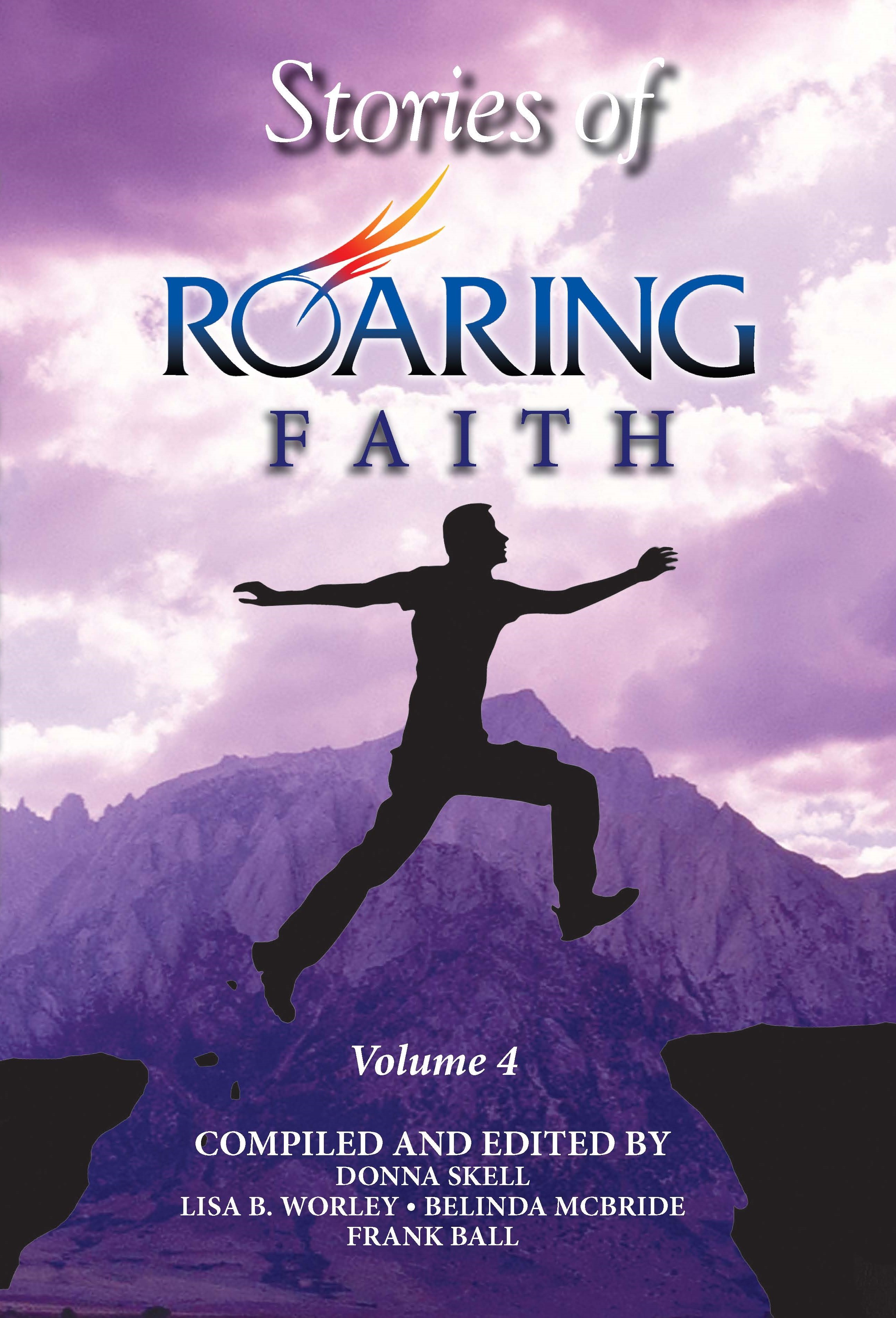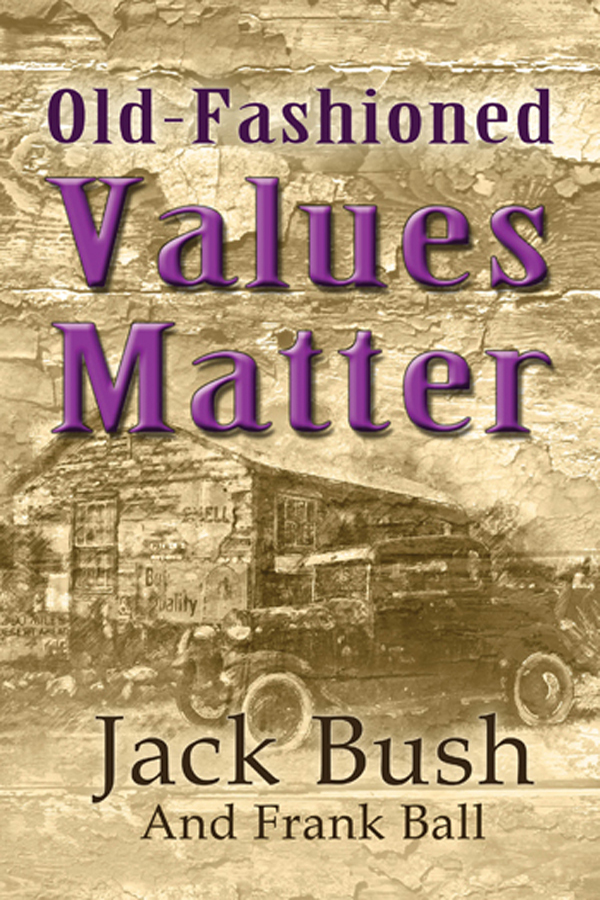 Stories of Roaring Faith Volume 4 was launched at the Hall of Fame Celebration this past week. It overflows with testimonies of God's goodness and acts of rescue from the direst situations. Win souls and encourage others by giving this book as a Christmas gift.

Old Fashioned Values Matter Jack Bush, former president and director of Michaels stores, unearths a treasure trove of old-fashioned values that are often overlooked as worthless, tarnished rubble. Born in a small Missouri ranch house in 1934, he paved his own way to amazing success using Christian principles of hard work and serving others. Many of those values have been lost in the pursuit of what we might call fool's gold—the government's reward for doing little or nothing.There is hope, but we must unearth the old-fashioned gold coins.

A Heartwarming Christmas Musical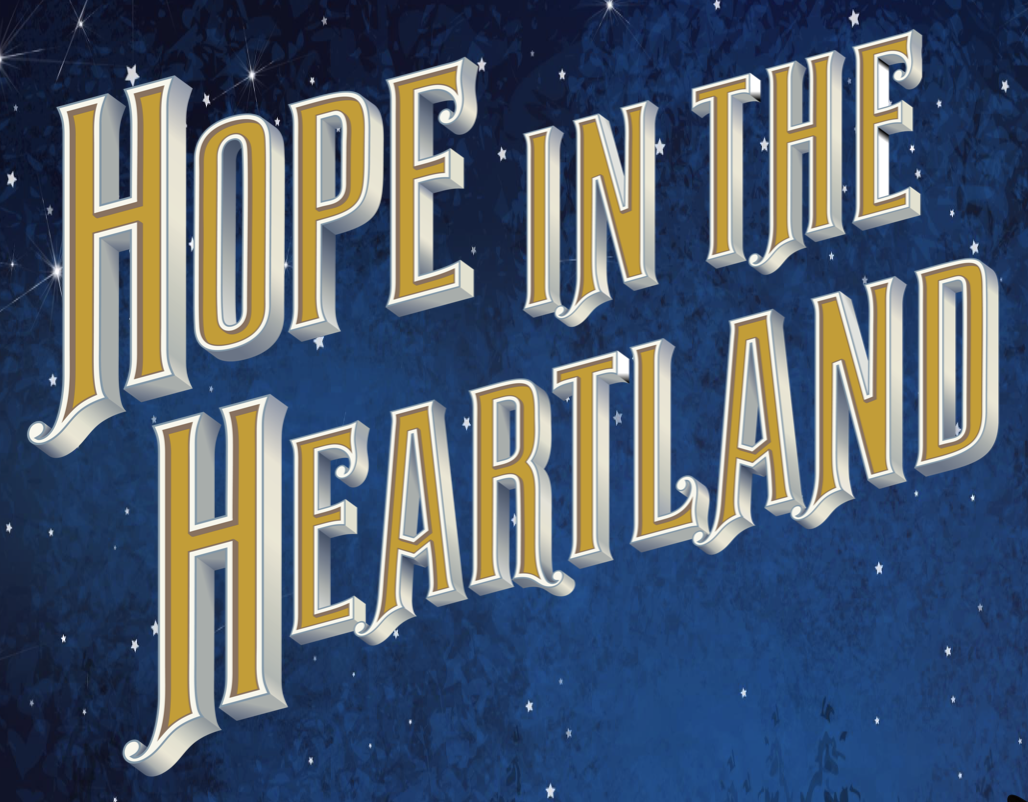 This bluegrass musical is set during the Great Depression, ca. 1932, featuring brand new songs and Christmas classics. It's a heartwarming, toe-tapping' good time. The story is about one young family's struggle to make ends meet, their strong faith in God, and the people and circumstances that infuse them with hope. Purchase your tickets now.

Jackson, MS November 21 Luncheon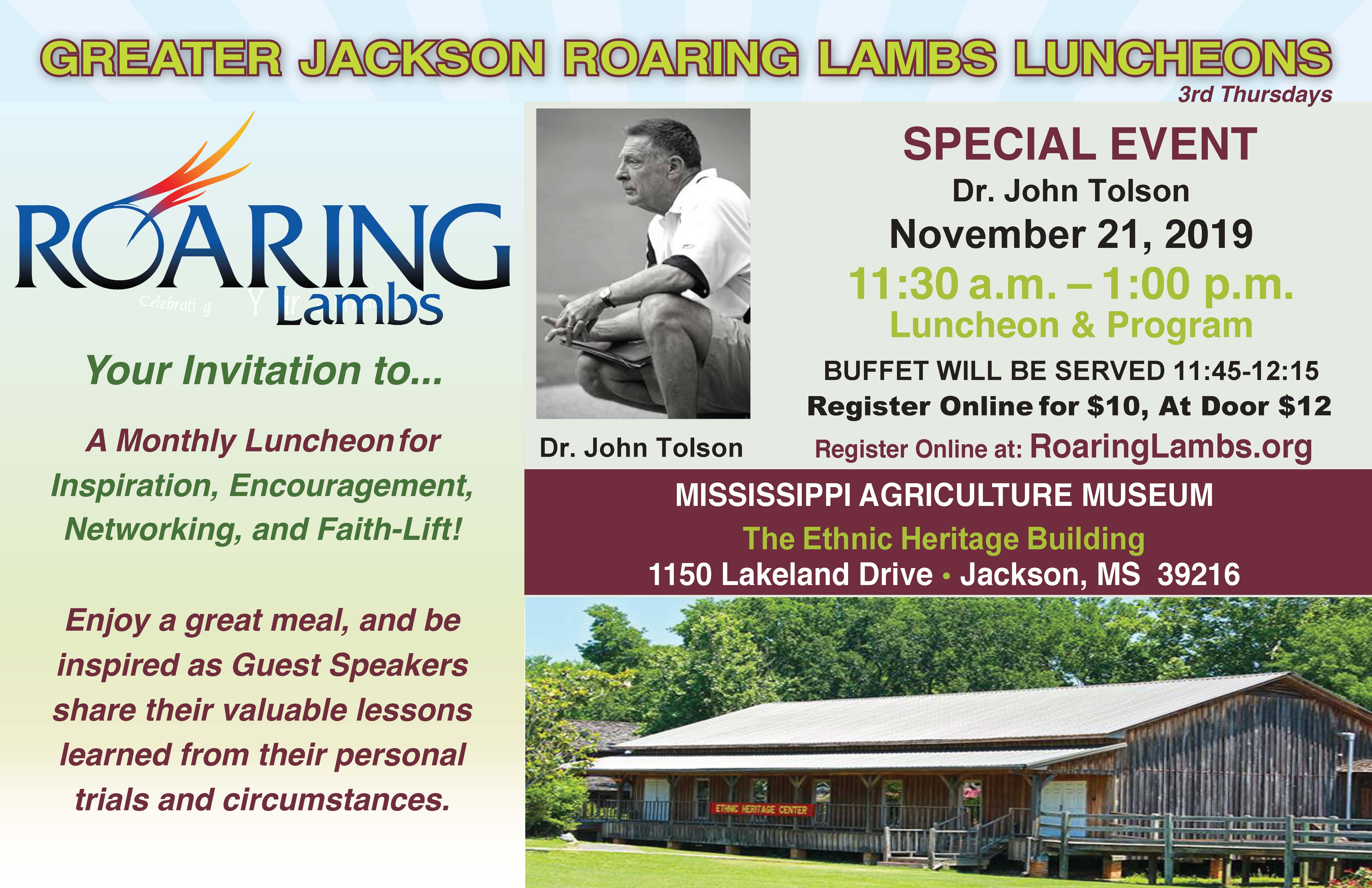 Dr. John Tolson has reached about one million men through a ministry he founded called The Gathering. He started one of the first team chaplain programs in the NBA and served as chaplain to several professional sports teams including the Houston Rockets, Orlando Magic and the Dallas Cowboys. Hear his inspiring story at the Roaring Lambs Jackson, MS community luncheon on 11/21/19.

Born To Roar Blog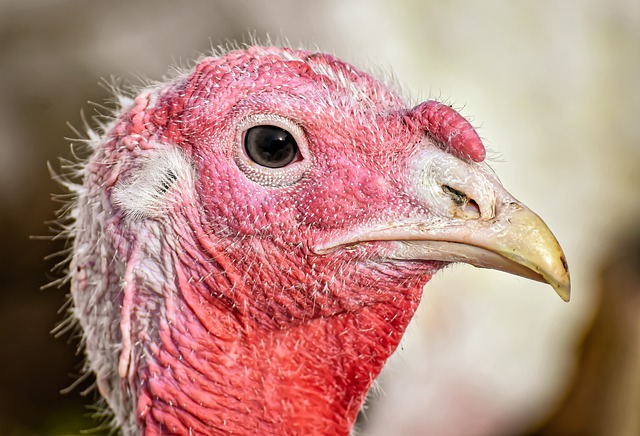 Turkeys, Then and Now. The older you get, the more great memories you have that center around the marvelous American traditions of Thanksgiving. It's one of my favorite times of the year! My memories include going to West Texas and passing by lots of turkey farms where the gangly birds could be seen by the hundreds...

Roaring Lambs is a 501C3 and we are here to help you amplify your faith through the spoken and written word. If you no longer want to receive our emails, kindly click Unsubscribe.