Become a Roaring Lamb Today!
Roaring Lambs Ministries is about encouraging, equipping, challenging and providing opportunites for Christians to AMPLIFY OUR FAITH™!

Tired of Christian mediocrity? Become a Roaring Lamb! Join us in transforming our culture and society by standing tall for Christ wherever the Lord leads you. Not going anywhere? Then ask the Lord to send you into battle!

More about us >>
Roaring Lambs Positive Woman Connection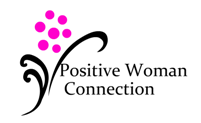 Positive Woman Connection offers a fresh new approach to women's Bible study. Designed by author and teacher Karol Ladd, PWC is intended to offer short and enriching Bible studies for today's busy women. Expository teaching from God's word along with interactive study questions allow women to not only experience the depth and power of God's word, but also to enjoy meaningful fellowship.
NOW MEETING AT KAROL LADD'S BEAUTIFUL HOME $15 LUNCH
MUST REGISTER ONLINE


Roaring Lambs Publishing
Amplify your faith through the written word!
Our mission at Roaring Lambs Publishing is to serve Christian writers who desire to inspire and enrich the lives of others through their books. Our goal is to provide an opportunity to take your message to the world through the written word, thus amplifying your faith in even greater ways.
Are you an author searching for the best way to publish your book? For one price, we can publish, distribute, and market your book for you. Call our office for more details!
972 380 0123