International Radio Show Featuring Powerful Testimonies

One of the ways Roaring Lambs reaches the world for Christ is through the A Time to Dream radio program on the nation's first shortwave radio network, WRNO. Executive Director of Roaring Lambs, Donna Skell, co-hosts the international program with Director of Special Projects, Lisa Burkhardt Worley. The weekly interview show features guests who share their personal testimonies of overcoming trials in their lives. Subjects include addiction, near death, infidelity, dysfunctional childhoods, and dramatic faith transformations. In the United States, you can listen to the show on www.wrnoworldwide.com on Monday nights at 8:00 p.m. CST. Internationally, the program can be found on Shortwave Radio at 7505 kHz.

Please see www.atimetodream.org to listen to all present and previous shows.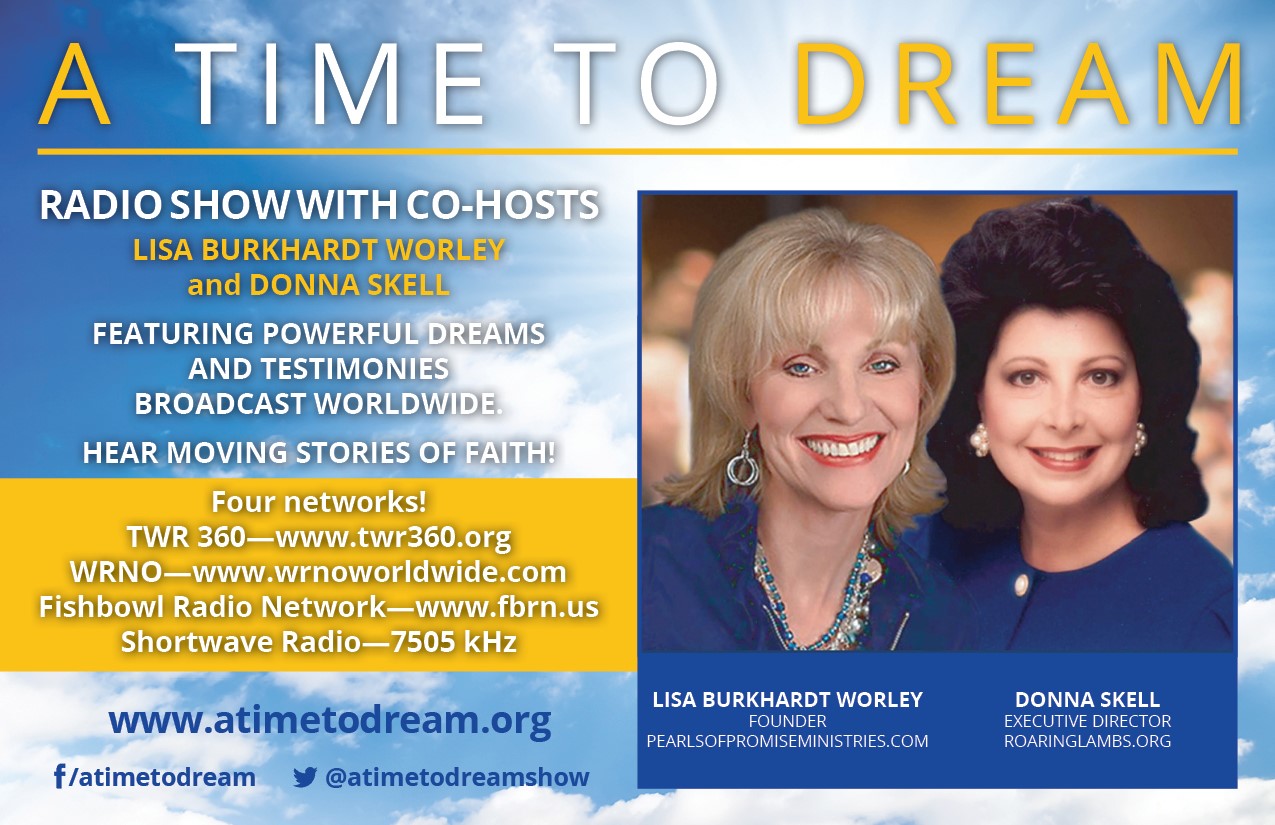 To Be Considered for an Interview, Contact dskell@RoaringLambs.org