The Stray Bullet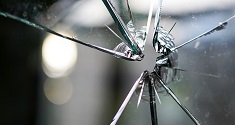 Sometimes you think that you have a very clear memory of something that happened to you as a baby, but some things you remember were really placed in your memory by the accounts of people telling you the story as you grow older. I am not alone. We all have our share of this kind of memory. I was probably a ten-month-old baby when this happened, but I grew up seeing the mark of the bullet on the doorframe. It was too real for me. It wasn't only by the account of people that I remember this incident of G-d's protection.
Somebody had come to get me from my crib, after I woke up crying. At the same time, across the street, a neighbor, a police chief no less, was having a party at his house and was drinking beyond a reasonable amount. He stepped outside and, pointing his gun to the sky, fired a shot. On his second shot he lost his balance, and the bullet came straight through the window of the bedroom where I had been sleeping. The person taking care of me picked me up and, without knowing, had a split second to turn me around and keep the bullet from hitting my head. Her ear was grazed by that bullet that went through the hallway and exited through a closed door in the front of the house.
As I was growing up, whenever I looked at the marks on the frame of the window and on the doorpost, I knew a miracle had happened and that the Angels of the Lord had sprung into action to protect me from what clearly was an attack from the enemy of our souls. As a child, maybe my mind could not grasp the greatness of what had taken place, or how bad things could have been. In a split second, I could have perished. A baby killed by a stray bullet. How tragic. But G-d had a different plan. As a grown woman, I know the Lord, in his faithfulness, turned the plans of the enemy upside down and spared my life, so He could be glorified and honored and exalted! I don't take my life for granted. I thank G-d for every day I wake up to see the sunrise once again. G-d sustains me and gives me one beautiful day at a time. There are days that don't look so beautiful; there are times when it looks like the enemy will prevail, but God has a promise for us in His word: No weapon made will prevail against you. (Isaiah 54:17). I have decided that I will not live one single day if it is not in His presence. His way of protection is much better than humankind could ever come up with.
How has God protected you, my friend? Can you recall a moment when you can clearly see that G-d went out of His way to protect you? Or maybe you didn't even notice. But one day, when we stand before Him, we will see the many times when his glorious angels were summoned by Him, to take us under their wings. I want to thank you, Lord! Thank you for your protection! I praise you today, Adonai! For the many ways that you show your love and care for me. I worship you, my King and Redeemer!!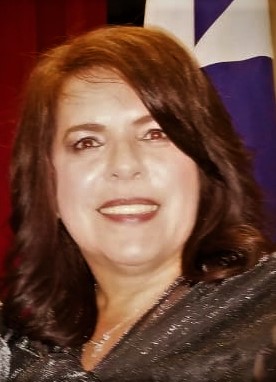 Debbie Buffone's complete story is included in Stories of Roaring Faith, Volume 3. She is an amazing woman, who loves God and people. She is a great Volunteer for Roaring Lambs, a facilitator for the Testimony Workshops, handles social media, and helps with data entry. Most of all, she is a servant of our Lord.
Sunday, September 30, 2018
4:47 PM
Sunday, September 30, 2018
4:47 PM
Sunday, September 30, 2018
4:47 PM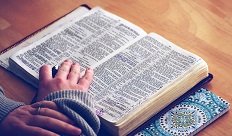 As I wrapped up studying the book of Numbers and turned the corner into Deuteronomy, I parked on the most powerful command in the Bible.
It's the bold heading for the outline of life.
The umbrella over all the other requests of God.
In my opinion, it's the most important passage in the Bible, because if we do this, everything else falls in place. It's referred to as the Shema, because God wants us to listen carefully, and heed the following:
"Hear, O Israel: The LORD our God, the LORD is one. Love the LORD your God with all your heart and with all your soul and with all your strength" (Deuteronomy 6:4-5).
God desires for us to love him above others.
To love him with everything we have.
To love him with a whole heart, not half-heartedly.
This means so much to him that he wants us to teach our children to love him like this (Deuteronomy 6:7).
He asks us to talk about our love for him everywhere we go (Deuteronomy 6:7).
He wants us to wear jewelry that tells others that we love him (Deuteronomy 6:8).
And let visitors to our homes know we take this command seriously by posting signs on our doorframes (Deuteronomy 6:9).
Do people know you love God by the way you converse with them?
By what you wear?
By the way your home is decorated?
I knew a woman once who wore the same cross every day. I asked her about the cross, and she replied, "I never take this off because I never want to forget who I belong to." That was powerful.
My "fisher of men" bracelet is a permanent fixture on my wrist for the same reason. Every time I look at this piece of jewelry, it reminds me what I'm on this earth to do, to always be on the lookout for others to tell about God, and his son Jesus. Like fishing, sometimes it takes time to snag a seeker, but once they are on the hook, you have to be ready to reel them in! You will see crosses on the walls of our home, and the Shema is posted on the doorframe to our garage, so that when we leave, we are reminded to never walk out the door without God's love as we walk into the world.
I am also wondering how God feels when we don't love him with all our heart. When we turn away from his commands, we don't spend time with him, and he never enters our conversation.
I believe he feels like we do when we are rejected.
Rejection is painful. Our hearts break, and it takes a long time to get over losing someone close to us. We might make repeated attempts to reconcile, as God does with us, but eventually we give them the space they desire. And if you're like me, you beat yourself up, trying to figure out why they don't love you like you love them.
Think about the last time you were rejected by someone. How did you feel?
I think God's heart weeps, when we reject his love, and we don't reciprocate. I think he is disappointed when we don't appreciate the gifts he's amply supplied us with. I believe the LORD wants us to stay connected to him 24/7, but he is sad, when we can't even find five minutes to spend with him in a day.
The truth is we often ignore the most important commandment in the Bible.
So what can we do about it?
We can pray this prayer every day:
Lord you know I love you, but help me to love you with my whole heart.
Remind me that you are with me throughout the day.
I pray that you use me as a vessel of your love, so that your love and compassion will flow through me to others who I encounter.
Enable me to keep your commandments, and I pray I do nothing contrary to your love.
In the Name of Jesus I pray, Amen.
Psychologists agree love is one of the top needs of a human. Since God created us in his image, it's not hard to figure out he is the one who provided us with the ability to give and receive love, because he gives love, and desires to be loved, just like us.
The Bible says God is love.
Today, place loving God at the top of your "to do" list. There's nothing more important.
BIO: Lisa Burkhardt Worley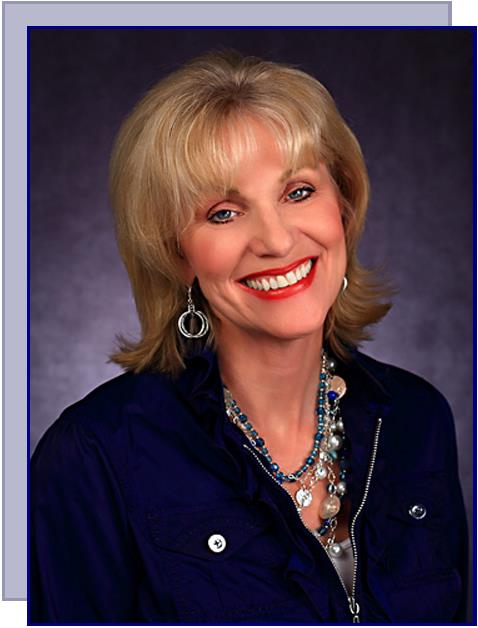 is an award winning author and speaker, and is the Director of Special Projects for Roaring Lambs Ministries. She is also the founder of Pearls of Promise Ministries, a ministry with a goal of helping women overcome dysfunction in their lives. Lisa has co-authored many books including: the Pearls of Promise devotional, If I Only Had…Wrapping Yourself in God's Truth During Storms of Insecurity, and The Most Powerful P: A Child's Introduction to the Power of Prayer.
Published on Sunday, September 30, 2018 @ 4:47 PM CDT

How To Submit A Blog
Blog Guidelines:
Share about:
Our Good God
How God is at Work in Your Life
A Witnessing Experience
Something Scripture has Taught You
Guidelines:
Must be 500 words or less.
Contain at least one Scripture.
Include an Interesting Title.
Along with your blog, submit an 80-word bio with your "head shot" photo to: info@roaringlambs.org
*Roaring Lambs has the right to edit any submission.