Wednesday, November 28, 2018
7:14 PM
Wednesday, November 28, 2018
7:14 PM
Wednesday, November 28, 2018
7:14 PM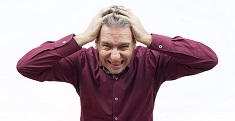 Count it all joy, my brothers, when you meet trials of various kinds, for you know that the testing of your faith produces steadfastness. And let steadfastness have its full effect, that you may be perfect and complete, lacking nothing. (James 1:2-4 English Standard Version)
Trials aren't considered joyful occasions by many people. Instead they are times of high stress. Even though trials happen, we must remember that they aren't accidents or mistakes. Trials are also under the control of God.
Does that mean that God is evil since He allows these things to happen? Of course not! Nothing that the Lord does is for evil. There's a good reason for hardships to come our way.
One of those reasons is that God wants us to rely on Him for strength in such ordeals. When we strive to overcome the hardships ourselves, we drain ourselves spiritually and become burned out. However, if we turn to God, He'll give us what we need to overcome, according to His will.
Furthermore, God knows what's best for us. Whether we like it or not, trials are necessary for us to grow into to the people that we are called to be. Trials are an exercise of the soul.
Why should we depend on God when trials come? We trust in the Lord because He sees the big picture. The whole world is like a giant tapestry filled with all manner of color and themes. Each of us has a specific role in this masterpiece and everything that happens to us, both good and bad, forms us into a paint stroke, which makes the artwork more beautiful. Therefore, knowing that God sees the big picture, we can endure the trials of life like an athlete who endures hardship in training. He does so because he knows that it will produce great results in the end.
The trials that we have talked about so far are what happen when we faithfully serve the Lord. The other trials that we face happen either because of outside sources that are beyond our control or by consequences from poor choices. I am not suggesting that God does not have a say in such trials; far from it. As a matter of fact, He usually uses such situations to open our hearts and eyes, and make us see how much we need Him.
With all this in mind, let us not run away from the difficulties when they come our way. Instead, let's strive to find joy when we face these trials. Not because these difficulties are pleasant, but because we understand that they will help us to be strong in our faith.
A wise man once said that it isn't about how hard you are hit in life, it is about how hard you get hit and not go down. Let us not let hardships cause us to despair, but let us turn to the Lord in prayer. When we do, we find the strength to push on.
BIO: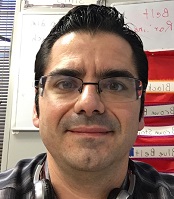 Bruce Sims was born in Southern California, but the place where he was spiritually born in Christ was in North Texas. He received his Master's in Education at Dallas Theological Seminary and teaches ESL at an Elementary School. He enjoys spending his spare time having many adventures with his wife Aimee.
His favorite Bible verse is Romans 12:1, which calls us to live life sacrificially for God. He has written several poetry and Bible devotionals, which can be found on Amazon.
Published on Wednesday, November 28, 2018 @ 7:14 PM CDT

How to Submit a Blog
Blog Guidelines:
Share about:
Our good God
How God is at work in your life
A witnessing experience
Something Scripture has taught you
Guidelines:
Must be 500 words or less
Contain at least one Scripture
Include an interesting title
Along with your blog, submit an 80-word bio with your "headshot" photo to ministry@RoaringLambs.org
*Roaring Lambs has the right to edit any submission.