Me, First
I've never been one to be all that adventurous when it comes to expanding my palette. I know what I like and I stick to it. However, I've always admired others who will try anything, especially when traveling. Realizing that the culinary experience is as much a part of taking in the culture as any other , they are eager to try anything the locals might have on their own plates. As for me, if it has tentacles, an uncooked gelatinous consistency, or looks back at me from the plate, I'm likely to say, "You first!" when the platter is passed around the table.
There are some among us who are more likely to say, "Me first!" when it comes to adventuring. It is a "Me, first" that characterizes a burning desire to learn how to solve a specific problem, find out what is just over the horizon, or learn about living creatures that survive in extreme environments.
While these people tend to be leaders in their fields, I believe that a more apt term for them would be "pioneers." They are driven to discovery by their own curiosity, and passionate perseverance to complete their quests. They are likely to want to be personally involved with the venture, and have a higher tolerance for risk than the rest of us. Finally, they are principled, believing if given enough time and resources they will reach their objectives.
An example of a pioneer in his field is Dr. Horace Wells, a dentist in the mid-nineteenth century. Dr. Wells was a compassionate man who took his Christian faith seriously. He also took dentistry seriously, and was well-known even at a young age. He invented a slogan to help people remember to clean their teeth, "The clean tooth does not decay!" He knew that the healthier people were, the less likely they were to need his services for tooth extraction. Extractions traumatized both Dr. Wells and his patients as anesthesia had yet to be discovered. The pain Dr. Wells had to inflict on his patients caused him to quit the work he loved several times before taking it up again.
One evening a traveling medical show arrived in Dr. Wells' hometown of Hartford, CT. Part medical lecturer/part showman, Gardner Quincy Colton appeared on stage carrying an odd bag with a hose. Colton explained that the bag contained a gas that could cause people to hallucinate. A young man volunteered, and after inhaling from the hose, began to act under the influence to the delight of the audience. He gashed his leg during the exhibition, and didn't seem to notice until the effects of the wore off and he returned to his seat. Dr. Wells took note of the whole chain of events, and began to wonder, could the consequence of pain be separated from dental surgery?
The very next day, Dr. Wells engaged Colton and an associate, Dr. John Riggs to extract one of his own nagging wisdom teeth. Unsure of how much gas was needed to effectively spare Wells from the pain, Colton and Riggs objected. However, Wells insisted. In essence, he was saying, "Me first." He was willing to take the risk to solve his own dental dilemma, satiate his own curiosity and pave the way for others who needed relief from the screaming pain that tooth extraction inflicted on patients.
When we turn to the book of Hebrews in the New Testament of the Bible, we are told by the writer to "[fix] our eyes on Jesus, the pioneer and perfecter of faith. For the joy set before him he endured the cross, scorning its shame, and sat down at the right hand of the throne of God." The word for "pioneer" in the original Greek language means "source," "princely one," or "founder." As we think about Jesus and his pioneering way, we see that He indeed is the source of our faith, as it is only by his death, burial, and resurrection that makes the way for us to have eternal life. In the book of Colossians 1:18, Christ is called, "the head of the body, the church; he is the beginning and the firstborn from among the dead, so that in everything he might have the supremacy." Since we are created in God's image, it makes sense that when we pursue the quest that the Lord has put upon our hearts that we are, in essence, reflecting the pioneering spirit of our Lord and Savior Jesus Christ!
So, what are we waiting for? Now is the time to activate the gifts the Lord has given us by applying them to problems we see in our churches, communities and our country. Make the burning call of your heart "Me first!"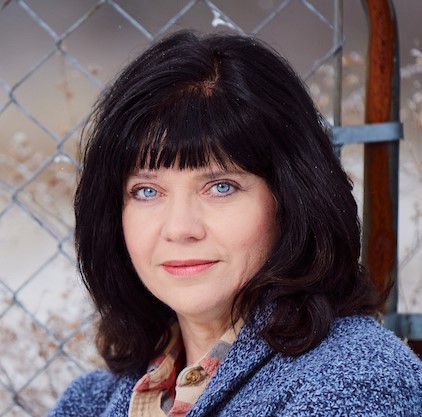 Jennifer Epperson serves as Executive Director of Kinship Radio. As her own life has been deeply impacted by the life-changing impact of Christian radio, Jennifer has been grateful to have spent over three decades in the industry.
Previously, she was Moody Radio's Director of Research and Learning and has been station manager of WRMB-89.3 FM (Moody Radio) and WFIF-1500 AM (Blount Communications). Jennifer has worked and taught in international contexts and spent five years as the Executive Producer of TWR's Women of Hope radio program. Jennifer holds a doctorate in organizational leadership and has taught leadership and radio on the university level. She is the chairwoman of the National Religious Broadcasters Radio Committee and is a member of the NRB's board of directors. In October, she released her first book, The Pioneer's Way: Leading a Trailblazing Life that Builds Meaning for Your Family, Your Community, and You in October 2020.
Recognizing Cycles of God's Favor
Have you ever found yourself in a seemingly impossible situation, holding fast to faith in almighty God, but at the same time wondering "How can God possibly get me through this?" If you have, you are not alone! Testimonies abound of people who have overcome impossible odds to break through to the favor that God has planned for them. Before the breakthrough, that question looms larger than life.
We can look all throughout scripture for examples of God's amazing last-minute saving grace. Moses and the Israelites fled Egypt but found themselves stuck at the border of the Red Sea with Pharaoh's armies in hot pursuit. David fled from the relentless murderous spirit of King Saul, but could never lift his hand against Saul, God's anointed. Elijah boldly triumphed over the prophets of Baal under King Ahab and Queen Jezebel's wicked reign, but fled into the wilderness fearing for his life, exhausted and overwhelmed. Esther found favor to become the queen of Persia, but her kindred Jewish people were set to be annihilated unless she risked her own life to appeal to the king. All of these eventually triumphed with God's favor!
In our own lives, the worldwide pandemic this past year has brought fear, confusion, division, uncertainty, and loss. Many people are finding themselves in situations that appear to be hopeless. Work that once provided a steady income has disappeared. Many have lost loved ones or suffering with health complications. Others are weighed down by a mounting pile of bills and debt. The bonds with friends and family have been tested by the stresses of social and political turbulence.
It is important during times such as these to know that God's grace has not left us. We have reason to rejoice even in the middle of trials and tribulations. God's love for each one of us is deeper than we can fathom! When we cry out to our Heavenly Father, he hears us. "The Lord is near to all who call upon Him, to all who call upon Him in truth. He will fulfill the desire of those who fear Him; He also will hear their cry and save them." (Psalm 145:18-19) With reverence toward God, paying attention to His whisperings in our circumstances, and diligently following His leadings, we can celebrate with joy over the care of His hand on us.
Not every season appears to be a season of God's favor. God's favor comes in cycles as He prunes, purifies and prepares our hearts for the next season ahead. Recently, God reminded me how He pulled me out of small beginnings and multiplied my blessings five-fold in just the span of months. After enduring the humility of the current season, imagine my rejoicing as He imparted to me that a time of increase is coming again soon. God's favor is surely upon us, even as circumstances appear to say otherwise. In due time, God reveals the open door of favor He has destined for us all along.
Zoltán Szentkirályi is a researcher of spiritual and physical health. A statistician by training, he earned his statistics degree from the Ohio State University and is currently a professor teaching statistical software at Southern Methodist University. Relatively new to the Christian faith, he has a passion to share testimonies of miracles and empirical evidence of the power of the God in action. His ministry focus is on overcoming trauma and affirming the depth of God's love for every individual.
Battling Anxiety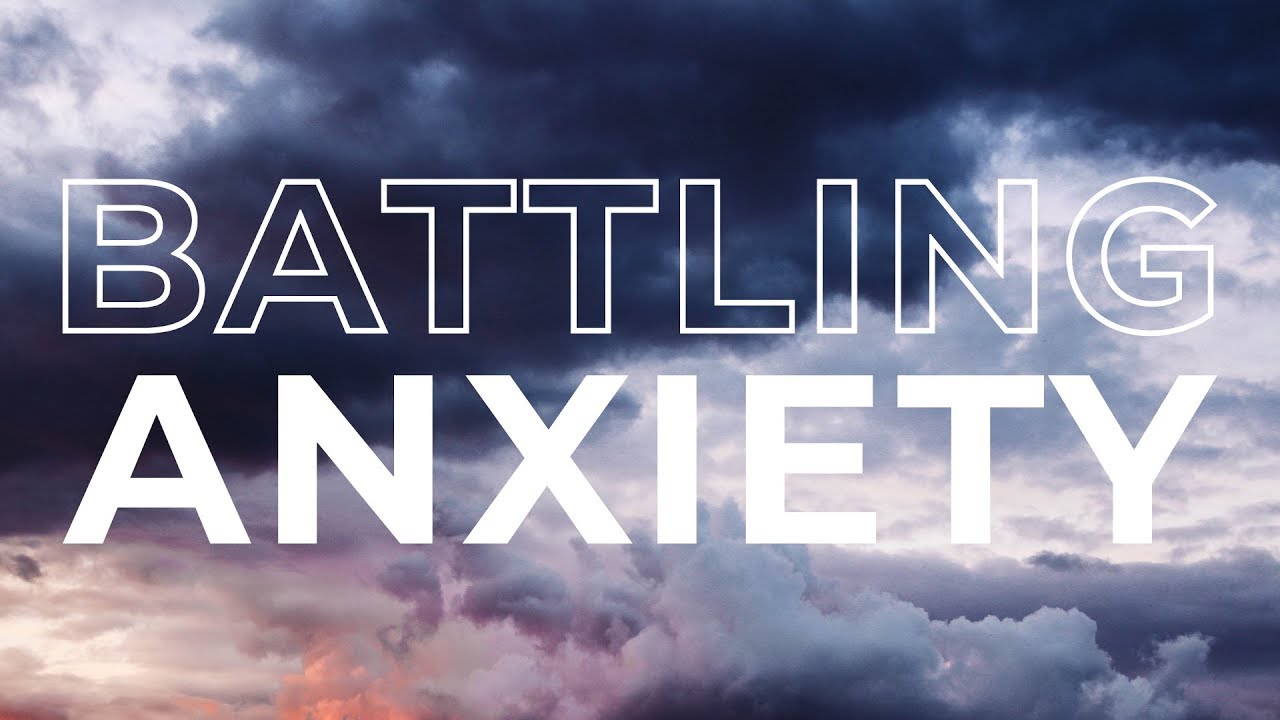 Cast all your cares on him because he cares for you.
—1 Peter 5:7
Have you ever received a text from your teenager/young adult saying, "Anxiety really bad this morning. Going to class late"? How do we process these words when our child is away from home? The feelings associated with not being able to help are far from fun. I have wanted to pack my bag, jump in the car or plane, and go make everything better. How about you? It's hard, isn't it? I've learned to slow down in the moment, get quiet, remember the promises God has given me about my child, and ask for prayer support.
When my child sent that uneasy feeling kind of text, I encouraged them to do their best to get quiet, turn on some worship music, pray, and allow God to meet them where they were at today.
By grace, I've been able to choose trust in God's ability to meet my child's need in every way. I intentionally thank him throughout the day for making himself known to my children.
I must give my children the freedom to choose Jesus and press into him. I can provide encouragement and tools, but I cannot save them or become their savior
I read an article recently on how anxiety, fear, and stress impact the brain. The amygdala is an almond-shaped section of the brain that is responsible for a chemical response when negative feelings occur. A simple way to combat these uncomfortable feelings is to breathe deep, practice meditation, and gratitude. Meditation will help calm and shrink the amygdala. Deep breathing will help get more oxygen to the brain and gratitude will shift thoughts away from the amygdala and move us toward the prefrontal cortex. The PFC is where we can think clearly, be creative and make good judgments about our circumstances. The amygdala lives in the back of the brain and is activated during fight, flight, freeze, or appease moments. Slowing down and taking time to develop a consistent habit of deep breathing and meditation will improve mental health. The benefits of adopting these practices will heighten your emotional intelligence and lessen your emotional response. In other words, it instills a steadiness or calm into your reply or being. Secondly, you gain more mental clarity. Third, you become more self-aware and your empathy increases. Lastly, your attention span grows giving you the ability to stay attuned and present.
There are many examples of meditation in the Bible. Genesis 24:63 says, "And Isaac went out to meditate in the field toward evening." The main reason God directs us toward meditating is to achieve perfect peace. "You will keep in perfect peace those whose minds are steadfast, because they trust in you" (Isaiah 26:3).
How do we become steadfast in our minds? We focus. We get quiet. We meditate. God knows these thoughts will keep our minds in a good and life-giving place. We are to think on what is pure, lovely, and of good report.
Scripture points us toward obtaining peace in this world. Peace from anxiety and stress. God came to give us his peace. It is his gift to us. Don't yield to fear or be troubled in your hearts; instead, be courageous!"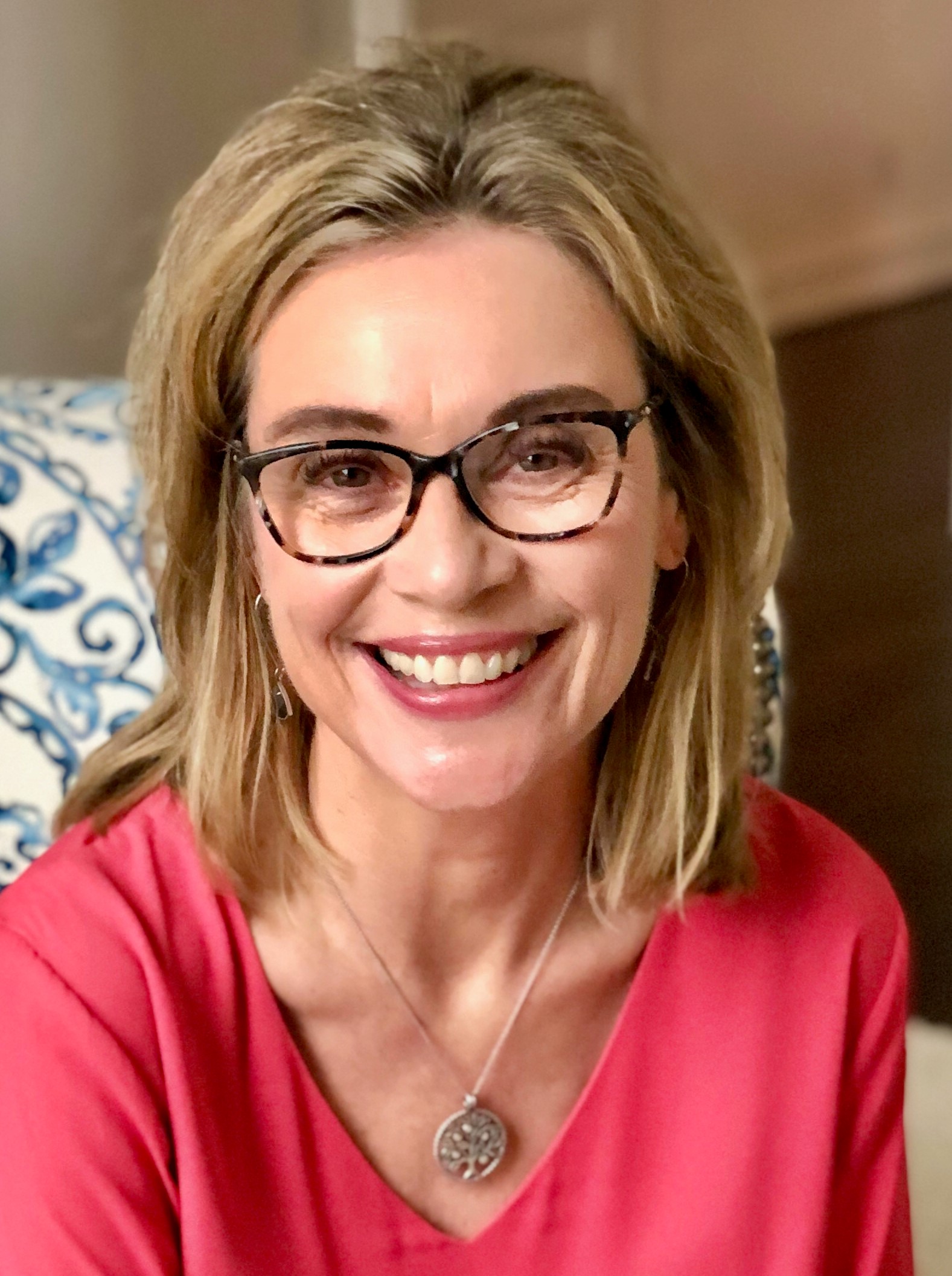 Patti Reed is wife to Frank and mom to Ryan and Hope. She homeschooled her children for 7 years with a commitment to impact the spiritual, emotional and intellectual health and growth of her children. She is an Entrepreneur and owned a Christian advertising business for 18 years here in DFW. Her most recent venture as a new author and certified coach in conversational intelligence®? began over three years ago when she answered God's call to write a devotional for parents of teens/young adults coming this Spring.
Wash Day Grief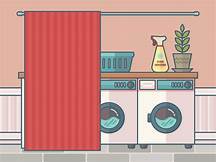 Have you ever noticed the settings on your washing machine as they relate to grief?  Consider these common washing machine settings:
NORMAL:  Normal responses following a loss may include mood changes, changes in eating and sleeping patterns, feelings of anger, abandonment, despair, loss of concentration, loss of energy, and the loss of motivation.  These responses can vary based upon previous loss experiences, our relationships, and even our personality.
SMALL LOAD:  Each person's grief is a major life event.  However, there may be some days the grief pain is not as intense.  These days offer the time to catch your breath.   Regardless of the relationship…regardless of the circumstances surrounding the loss…it is a major loss.
LARGE LOAD:  Grief can bring on very intense feelings.  These feelings can be overwhelming, even to someone with a history of always being under control.  We can be paralyzed emotionally because of the shock a loss brings.
SPIN CYCLE: Several events can throw a griever into a "spin cycle".  Holidays, birthdays, anniversaries, photos, music, food, and even fragrances can begin the "spin cycle" of emotions.  These are normal twists and turns along the journey of grief.
RINSE CYCLE:  The rinse cycle is a time of refreshing.  Tears provide a natural rinsing, a cleansing of the soul.  Grief encompasses all of the confusing and painful emotions felt after a loss.  Mourning is the outward expression of these feelings...whether through tears, words, or actions. 
COOL DOWN:  No one can take grief away.  Expressing grief to a safe person, or becoming part of a grief support group, can provide a "cool down" time. These steps can help soften the pain of grief, but the awareness of the loss will remain.  
Give yourself permission to be a "NORMAL" griever.  Some days will bring a "SMALL LOAD" of grief…other days will consist of a "LARGE LOAD".  The "SPIN CYCLE" may be intense at times…while the "RINSE CYCLE" of tears can cleanse the soul as we mourn the loss.  Peace and acceptance can offer a "COOL DOWN" phase…a time of rest.
Jesus did NOT say "Blessed are those who GRIEVE"!  But, He DID say "Blessed are those who MOURN, for they shall be comforted." Matthew 5:4.  Grief is the confusing tangle of emotions and feelings that are within following a loss. These may feel like loneliness, sadness, emptiness, anger, guilt and regrets.  No one can see our grief, it is personal and private. 
But, when we talk about these feelings the grief becomes mourning.  A good definition of mourning is "grief gone public". Mourning may be talking about the feelings, or even actions to honor the life of a loved one who died. Every one grieves, but not everyone mourns in a healthy manner.
Find a safe person who will let you talk about your feelings. As you talk about your grief you are mourning the loss…according to Jesus, that is when you find comfort.
Psalms 147:3 "He heals the brokenhearted, He binds up their heart".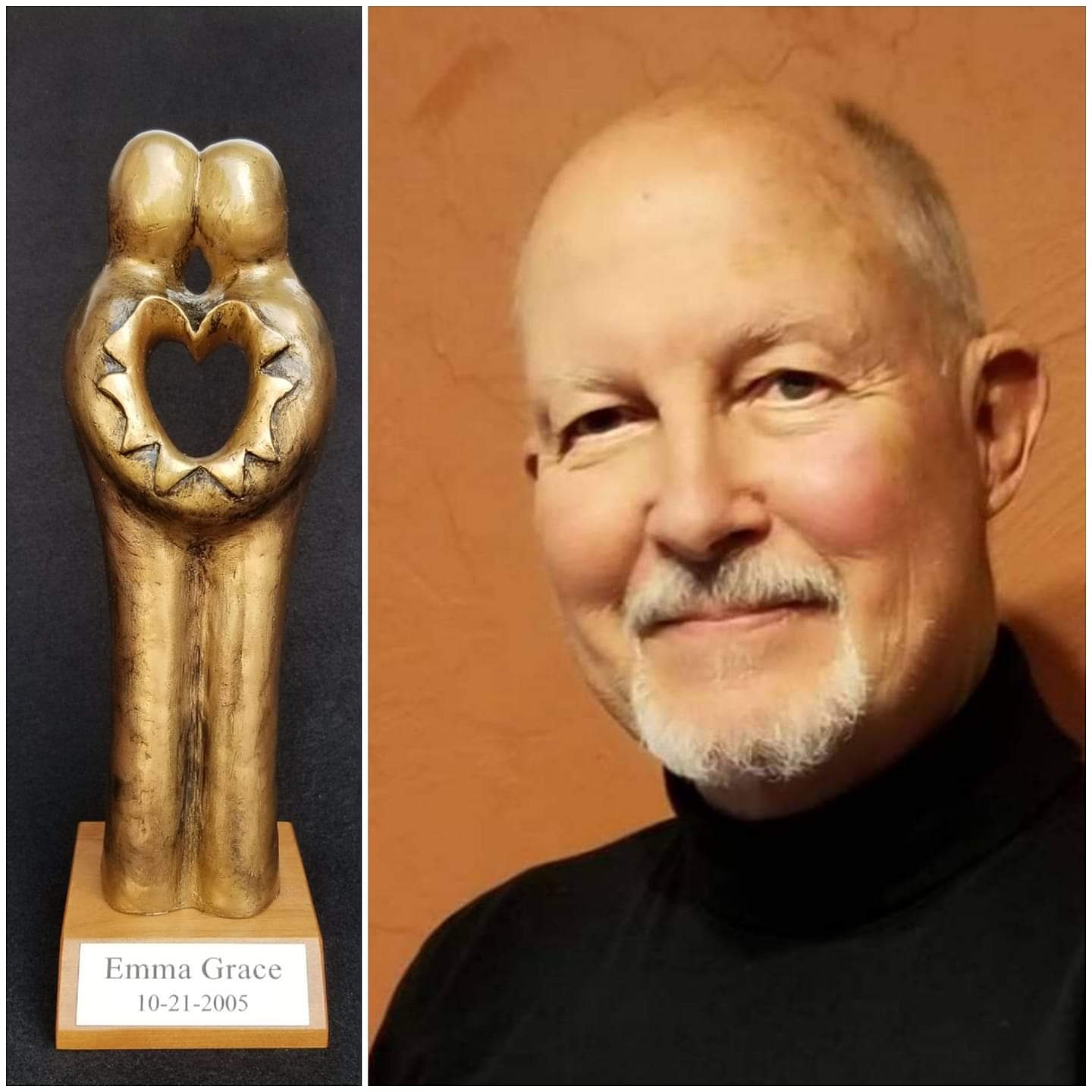 Bob Willis has served as a Southern Baptist minister and hospice Bereavement Coordinator. He is a frequent speaker on grief, loss, and caregiver issues.  His book "A Guide For Grievers" was released in June 2017, providing information on grief and supporting those who have experienced a loss. Bob has been a sculptor for over 25 years.  In May of 2018, he became the Sculptor at The Great Passion Play, Eureka Springs, Arkansas.
Tonight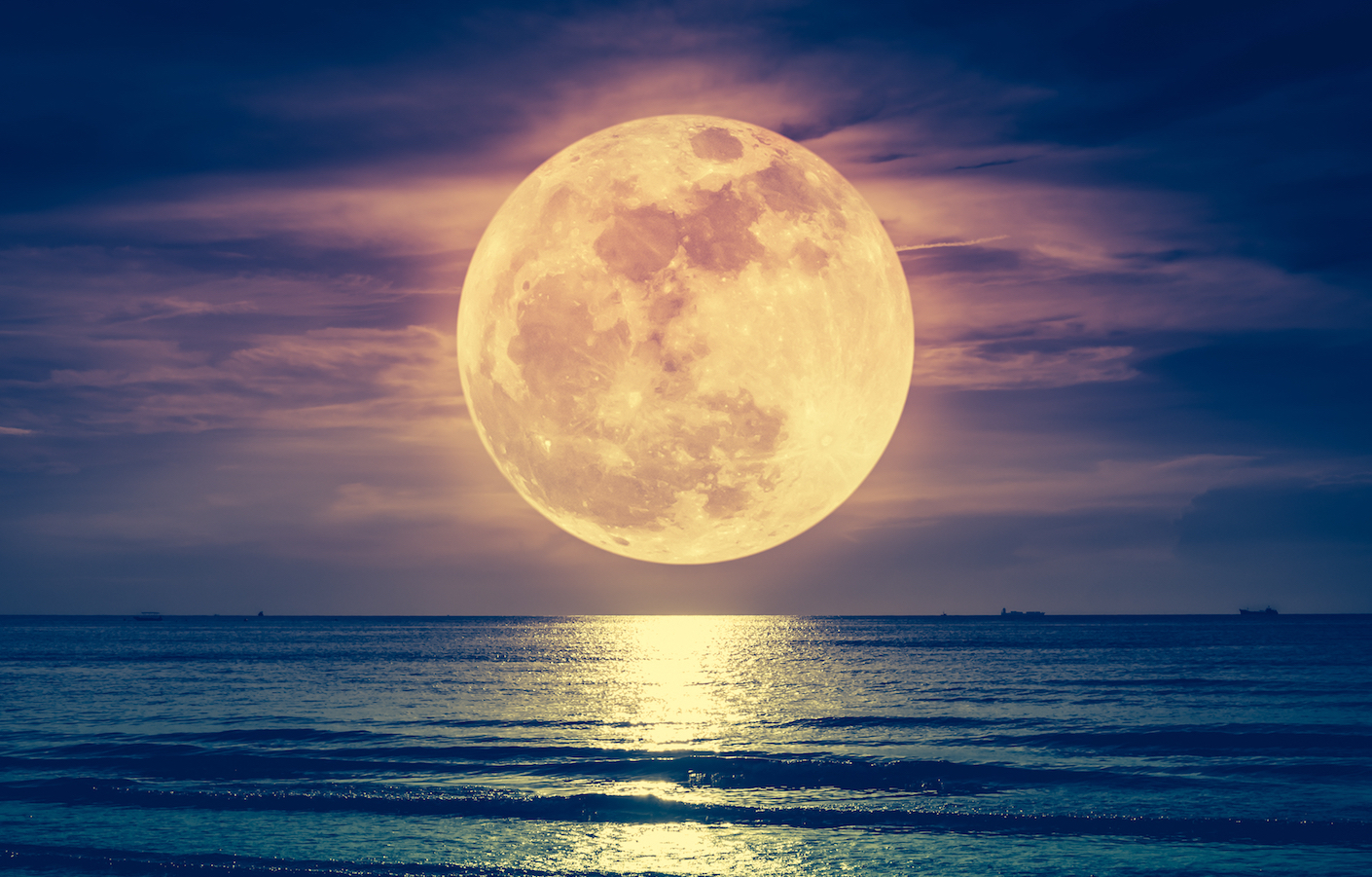 Tonight
Set your house in order because Christ could come today . . .
And some tasks may be unfinished if you are called away.
An angel may have told you at the early morning light . . .
"Your Lord will come this evening and you'll be home with Him tonight."
Our hearts may become clouded as we think of work undone . . .
Those seeds that weren't scattered and the crowns that we might have won.
There were souls we meant to speak to and Bible verses we meant to share . . .
And there were a lot of wasted moments we could have spent in prayer.
Now there are a few short moments to set undone things right . . .
And feverishly we'd labor until we see the warning light.
We all have a slothful soul and a careless heart and some spiritual eyes that seem to have no sight . . .
We need to work, and not reap in vain regrets, because my Lord Jesus may come tonight.
"Therefore you also must be ready, for the Son of Man is coming at an hour you do not expect." (Matthew 24:44)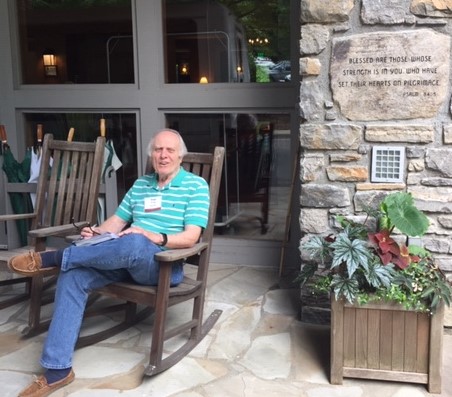 Tom Kesting was born and raised in Bluefield, West Virginia, and attended West Virginia University on a football scholarship. He worked in the marketplace doing sales and marketing for 30 years and worked at In Touch Ministries for 26 years. Tom became a Christian when he was 41 years old. Three days a week he broadcasts a 15-minute inspiration program on Facebook and sends out daily encouraging emails to friends and to those interested in positive encouragement and inspiration. Tom lives in Lilburn, Georgia, and has been married for 20 years.
Sunday, April 29, 2018
8:45 PM
Sunday, April 29, 2018
8:45 PM
Sunday, April 29, 2018
8:45 PM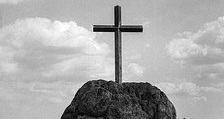 It's 4:36 a.m. I'm lying in bed feeling confused and overwhelmed. How does talking about me lead others to know God? Shouldn't I be talking about Him? Nobody cares about my uneventful life. He's the one with the wonderful miraculous stories to tell. Not me.
I drag myself out of bed, shuffle to the kitchen, punch the button for a cup of hot coffee and plunk myself down in front of the computer. Should I start with an outline of my life? That's what I'm good at, organizing information in a logical manner. I stare at the blank screen. Where to begin? Tick. Tick. Tick. Nothing. Tick. Tick. More nothing. Tick. Crickets. A list of main life events instead?
I've got a few decades to cover. The tally is long. My shoulders tense up. Should I group the stories to show trends of where God has been working? Or maybe present them in the order they happened over time? I twist my neck and stretch the muscles. This is so stressful. I want to talk about Jesus, not me.
I try putting my life events into a timeline. What a jumbled mess.
I stare at the data and begin shuffling and reshuffling my stories into buckets of similarities; poor, childhood, marriages, leadership, career, education, family, religion, notoriety, struggles, travel, and turning points. All these parts seem important. They make up who I am. I create a detailed outline.
It's good. I make it work. I beckon my husband to my office and read it to him.
"How long do you have?" he asks.
"Twenty to thirty minutes," I say.
He leans on the doorpost. "Too much info. Too long."
I actually knew that but had already put in so many hours of work I just wanted to finish so I could get to other things. I'd even rehearsed the presentation.
This is taking up so much of my time. I felt like I was struggling to get to the point. What was the point?
I printed my detailed outline and took a red pen to it. Cut. Cut. And cut. It was liberating. It was right and it felt good. Ironically, when I cut so much of me out of my story, Jesus began to shine through. I prayed and honed some more. As I cleaned up my document, I could see how he'd cleaned up my life. He'd taken so much away, forgiven my mistakes and sacrificed himself for me.
The day arrived for my presentation. The threads of my years on this earth were now prominent. Jesus was prominent. My story is his story. I wept as I proclaimed him to the room of new friends.
My own testimony rocked my world. Jesus rocked my world. He can rock yours too.
"No one is holy like the LORD! There is no one besides you; there is no Rock like our God" (1 Samuel 2:2).
Just believe. He is real. Let him rock your world too.
BIO: Johnna Howell is an author, blogger, and speaker who has delivered keynote speeches and been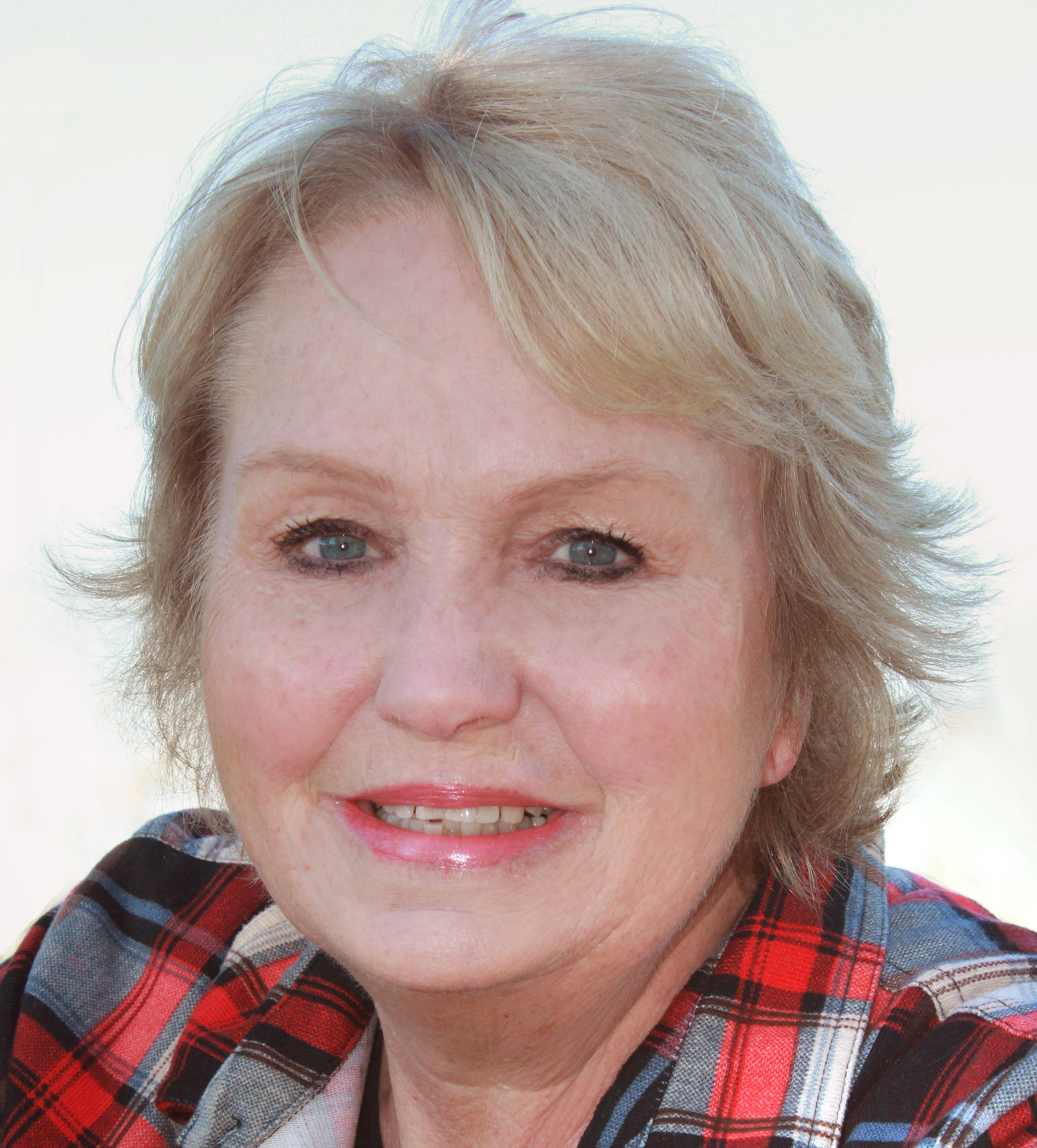 of many professional awards. Her current work challenges readers to find and follow a life of Purpose, Powered by an eternal God who is Calling each of us to himself.
JohnnaHowell.com
Published on Sunday, April 29, 2018 @ 8:45 PM CDT

How to Submit a Blog
Blog Guidelines:
Share about:
Our good God
How God is at work in your life
A witnessing experience
Something Scripture has taught you
Guidelines:
Must be 500 words or less
Contain at least one Scripture
Include an interesting title
Along with your blog, submit an 80-word bio with your "headshot" photo to ministry@RoaringLambs.org
*Roaring Lambs has the right to edit any submission.