Battling Anxiety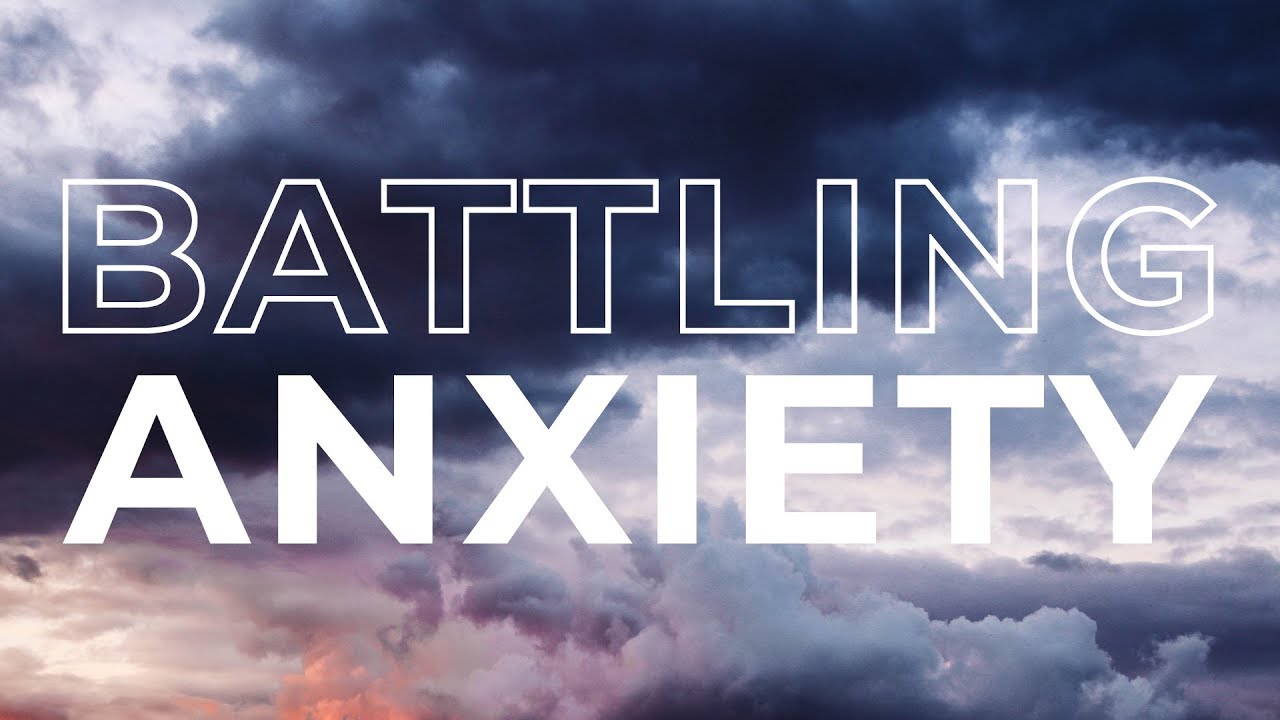 Cast all your cares on him because he cares for you.
—1 Peter 5:7
Have you ever received a text from your teenager/young adult saying, "Anxiety really bad this morning. Going to class late"? How do we process these words when our child is away from home? The feelings associated with not being able to help are far from fun. I have wanted to pack my bag, jump in the car or plane, and go make everything better. How about you? It's hard, isn't it? I've learned to slow down in the moment, get quiet, remember the promises God has given me about my child, and ask for prayer support.
When my child sent that uneasy feeling kind of text, I encouraged them to do their best to get quiet, turn on some worship music, pray, and allow God to meet them where they were at today.
By grace, I've been able to choose trust in God's ability to meet my child's need in every way. I intentionally thank him throughout the day for making himself known to my children.
I must give my children the freedom to choose Jesus and press into him. I can provide encouragement and tools, but I cannot save them or become their savior
I read an article recently on how anxiety, fear, and stress impact the brain. The amygdala is an almond-shaped section of the brain that is responsible for a chemical response when negative feelings occur. A simple way to combat these uncomfortable feelings is to breathe deep, practice meditation, and gratitude. Meditation will help calm and shrink the amygdala. Deep breathing will help get more oxygen to the brain and gratitude will shift thoughts away from the amygdala and move us toward the prefrontal cortex. The PFC is where we can think clearly, be creative and make good judgments about our circumstances. The amygdala lives in the back of the brain and is activated during fight, flight, freeze, or appease moments. Slowing down and taking time to develop a consistent habit of deep breathing and meditation will improve mental health. The benefits of adopting these practices will heighten your emotional intelligence and lessen your emotional response. In other words, it instills a steadiness or calm into your reply or being. Secondly, you gain more mental clarity. Third, you become more self-aware and your empathy increases. Lastly, your attention span grows giving you the ability to stay attuned and present.
There are many examples of meditation in the Bible. Genesis 24:63 says, "And Isaac went out to meditate in the field toward evening." The main reason God directs us toward meditating is to achieve perfect peace. "You will keep in perfect peace those whose minds are steadfast, because they trust in you" (Isaiah 26:3).
How do we become steadfast in our minds? We focus. We get quiet. We meditate. God knows these thoughts will keep our minds in a good and life-giving place. We are to think on what is pure, lovely, and of good report.
Scripture points us toward obtaining peace in this world. Peace from anxiety and stress. God came to give us his peace. It is his gift to us. Don't yield to fear or be troubled in your hearts; instead, be courageous!"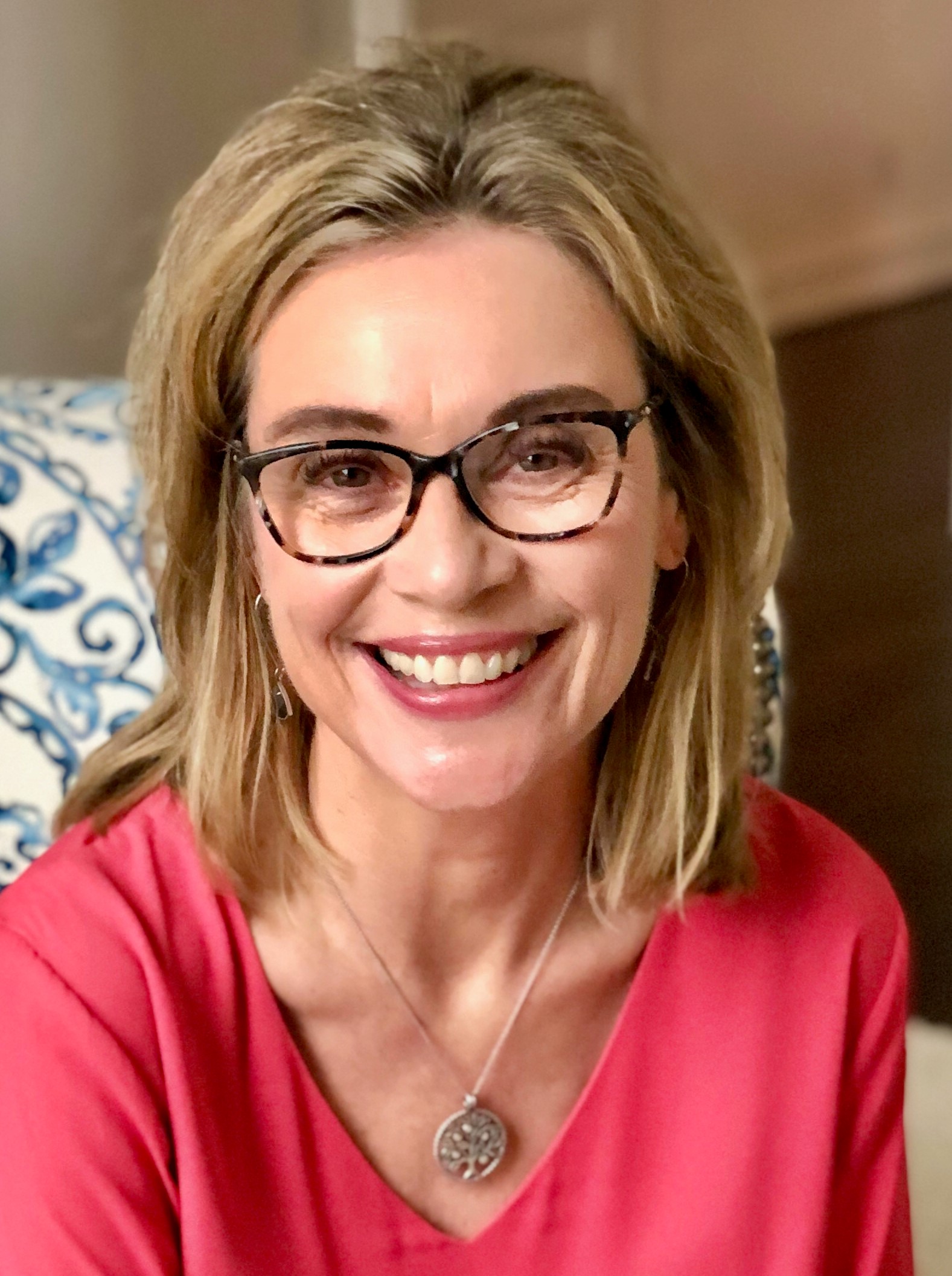 Patti Reed is wife to Frank and mom to Ryan and Hope. She homeschooled her children for 7 years with a commitment to impact the spiritual, emotional and intellectual health and growth of her children. She is an Entrepreneur and owned a Christian advertising business for 18 years here in DFW. Her most recent venture as a new author and certified coach in conversational intelligence®? began over three years ago when she answered God's call to write a devotional for parents of teens/young adults coming this Spring.
Wash Day Grief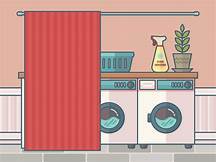 Have you ever noticed the settings on your washing machine as they relate to grief?  Consider these common washing machine settings:
NORMAL:  Normal responses following a loss may include mood changes, changes in eating and sleeping patterns, feelings of anger, abandonment, despair, loss of concentration, loss of energy, and the loss of motivation.  These responses can vary based upon previous loss experiences, our relationships, and even our personality.
SMALL LOAD:  Each person's grief is a major life event.  However, there may be some days the grief pain is not as intense.  These days offer the time to catch your breath.   Regardless of the relationship…regardless of the circumstances surrounding the loss…it is a major loss.
LARGE LOAD:  Grief can bring on very intense feelings.  These feelings can be overwhelming, even to someone with a history of always being under control.  We can be paralyzed emotionally because of the shock a loss brings.
SPIN CYCLE: Several events can throw a griever into a "spin cycle".  Holidays, birthdays, anniversaries, photos, music, food, and even fragrances can begin the "spin cycle" of emotions.  These are normal twists and turns along the journey of grief.
RINSE CYCLE:  The rinse cycle is a time of refreshing.  Tears provide a natural rinsing, a cleansing of the soul.  Grief encompasses all of the confusing and painful emotions felt after a loss.  Mourning is the outward expression of these feelings...whether through tears, words, or actions. 
COOL DOWN:  No one can take grief away.  Expressing grief to a safe person, or becoming part of a grief support group, can provide a "cool down" time. These steps can help soften the pain of grief, but the awareness of the loss will remain.  
Give yourself permission to be a "NORMAL" griever.  Some days will bring a "SMALL LOAD" of grief…other days will consist of a "LARGE LOAD".  The "SPIN CYCLE" may be intense at times…while the "RINSE CYCLE" of tears can cleanse the soul as we mourn the loss.  Peace and acceptance can offer a "COOL DOWN" phase…a time of rest.
Jesus did NOT say "Blessed are those who GRIEVE"!  But, He DID say "Blessed are those who MOURN, for they shall be comforted." Matthew 5:4.  Grief is the confusing tangle of emotions and feelings that are within following a loss. These may feel like loneliness, sadness, emptiness, anger, guilt and regrets.  No one can see our grief, it is personal and private. 
But, when we talk about these feelings the grief becomes mourning.  A good definition of mourning is "grief gone public". Mourning may be talking about the feelings, or even actions to honor the life of a loved one who died. Every one grieves, but not everyone mourns in a healthy manner.
Find a safe person who will let you talk about your feelings. As you talk about your grief you are mourning the loss…according to Jesus, that is when you find comfort.
Psalms 147:3 "He heals the brokenhearted, He binds up their heart".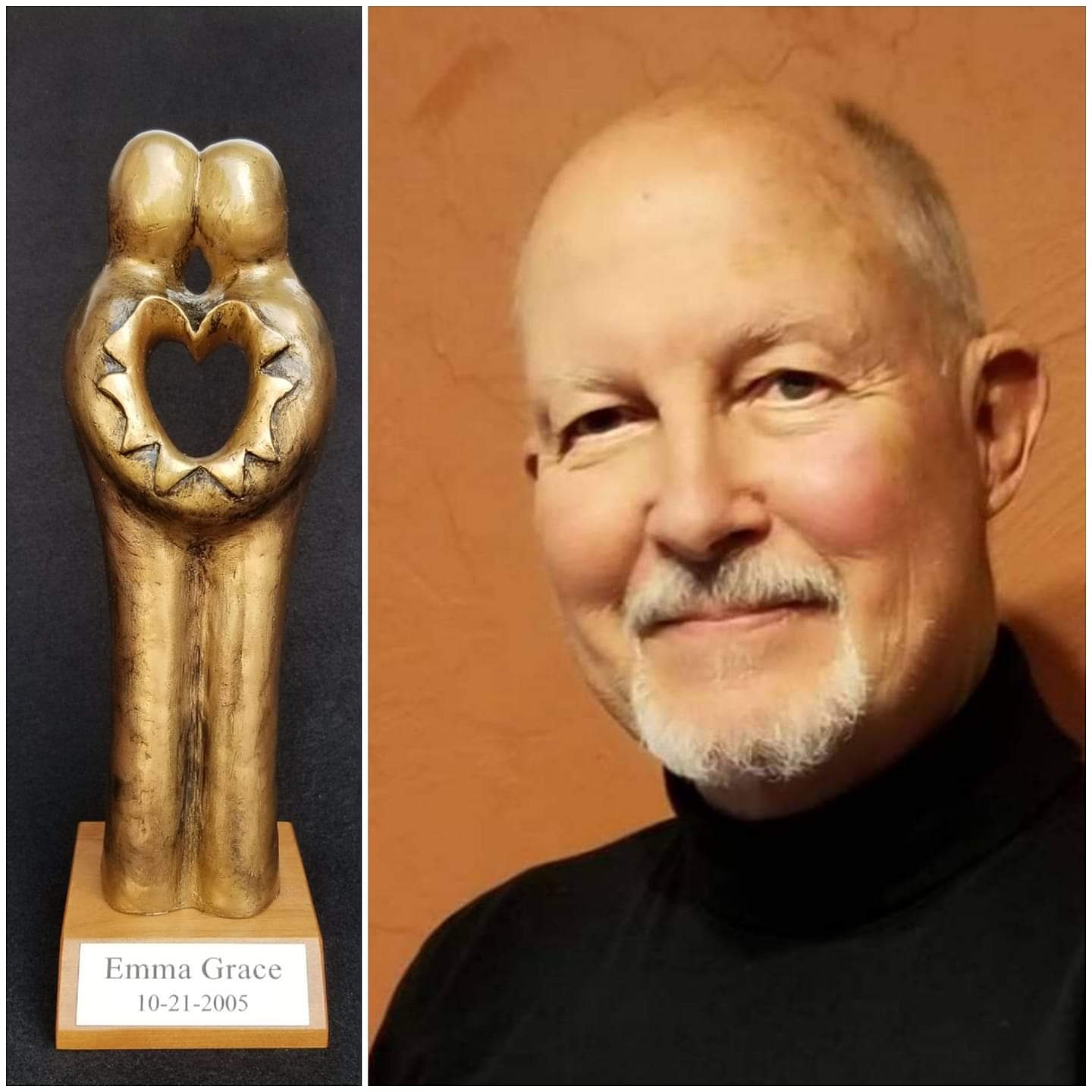 Bob Willis has served as a Southern Baptist minister and hospice Bereavement Coordinator. He is a frequent speaker on grief, loss, and caregiver issues.  His book "A Guide For Grievers" was released in June 2017, providing information on grief and supporting those who have experienced a loss. Bob has been a sculptor for over 25 years.  In May of 2018, he became the Sculptor at The Great Passion Play, Eureka Springs, Arkansas.
Tonight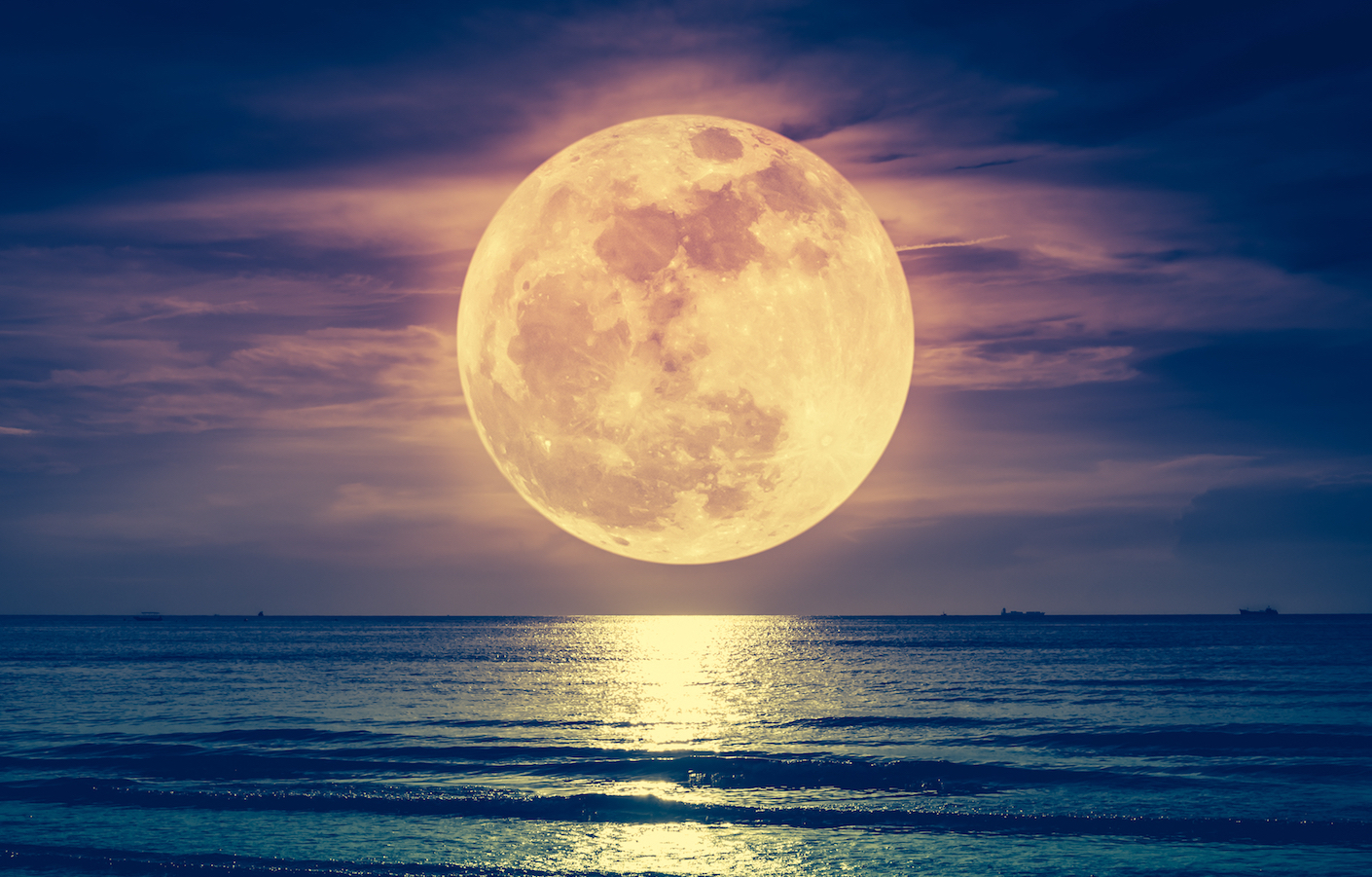 Tonight
Set your house in order because Christ could come today . . .
And some tasks may be unfinished if you are called away.
An angel may have told you at the early morning light . . .
"Your Lord will come this evening and you'll be home with Him tonight."
Our hearts may become clouded as we think of work undone . . .
Those seeds that weren't scattered and the crowns that we might have won.
There were souls we meant to speak to and Bible verses we meant to share . . .
And there were a lot of wasted moments we could have spent in prayer.
Now there are a few short moments to set undone things right . . .
And feverishly we'd labor until we see the warning light.
We all have a slothful soul and a careless heart and some spiritual eyes that seem to have no sight . . .
We need to work, and not reap in vain regrets, because my Lord Jesus may come tonight.
"Therefore you also must be ready, for the Son of Man is coming at an hour you do not expect." (Matthew 24:44)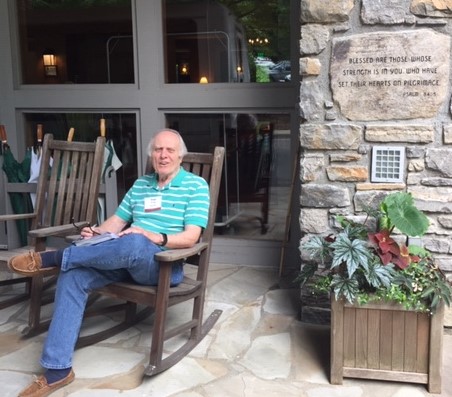 Tom Kesting was born and raised in Bluefield, West Virginia, and attended West Virginia University on a football scholarship. He worked in the marketplace doing sales and marketing for 30 years and worked at In Touch Ministries for 26 years. Tom became a Christian when he was 41 years old. Three days a week he broadcasts a 15-minute inspiration program on Facebook and sends out daily encouraging emails to friends and to those interested in positive encouragement and inspiration. Tom lives in Lilburn, Georgia, and has been married for 20 years.
Tuesday, June 30, 2020
8:51 PM
Tuesday, June 30, 2020
8:51 PM
Tuesday, June 30, 2020
8:51 PM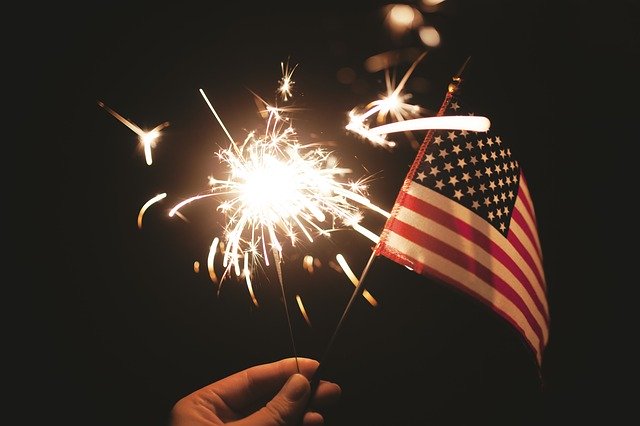 Independence Day is so much more than fireworks even though they have been part of the celebration since 1777. This day in the United States is a federal holiday commemorating the adoption of the Declaration of Independence 244 years ago on July 4, 1776 by the Continental Congress. The second paragraph of the Declaration speaks of our freedom. It says, we hold these truths to be self-evident, that all men are created equal, that they are endowed by their Creator with certain unalienable rights, that among these are life, liberty, and the pursuit of happiness. What is the freedom they speak of? It is the condition of a citizen to live in a free society, but not a lawless society.
In years past, July 4th has been thought of as a time for vacation and fireworks. But things are different this year. Perhaps the state of our nation as we approach Independence Day has caused us all to think deeply about what is at stake. Now more than ever is the time to bow the knee in prayer for the revival of this country that we love. As a people, we Americans have enjoyed our freedom at the expense of those who have gone before us. May we never forget the wars fought, and the lives lost to grant us this freedom. May we have the courage to stand strong in faith and justice.
The Bible talks about freedom. but it does not excuse lawless, ungodly behavior. God gave instructions for how nations were to be governed. But the greatest freedom is that which Paul talks about. "It is for freedom that Christ has set us free. Stand firm, then, and do not let yourselves be burdened again by a yoke of slavery." (Galatians 5:1) What he is speaking of is the freedom from the burden of the rigorous demands of the Old Testament Law as the means for gaining God's favor. This did not represent the freedom given through Christ. In fact, this demand impeded the development of the Christian life.
It is for freedom that Christ has set us free exempting us from the penalty of our sinful state. This is explained further in Romans 7:4-6. "So, my brothers, you also died to the law through the body of Christ that you might belong to another, to Him who was raised from the dead, in order that we might bear fruit to God. For when we were controlled by the sinful nature, the sinful passions aroused by the law were at work in our bodies, so that we bore fruit for death. But now, by dying to what once bound us, we have been released from the law so that we serve in the new way of the Spirit, and not in the old way of the written code." This is not talking about being released from the laws of the nation. It is talking about the laws of the Old Covenant.
Freedom addresses the state of citizenship. We are born as citizens of the country of our birth, but with freedom in Christ, our citizenship is in heaven according to Philippians 3:20. Once we become citizens of heaven through Christ, we are in this world, but not of it because our eternal home will be with Jesus one day. And if we are citizens of Heaven, we should act like it by patterning our lives after Jesus.
Live as free men, but do not use your freedom as a cover-up for evil, live as servants of God. Show proper respect to everyone. Love the brotherhood of believers, fear God, honor the king. (1 Peter 2:16-17)
Therefore, pray for our nation as never before. Pray for another great awakening to the saving grace of God. We need revival that none should perish but all have peace and eternal life.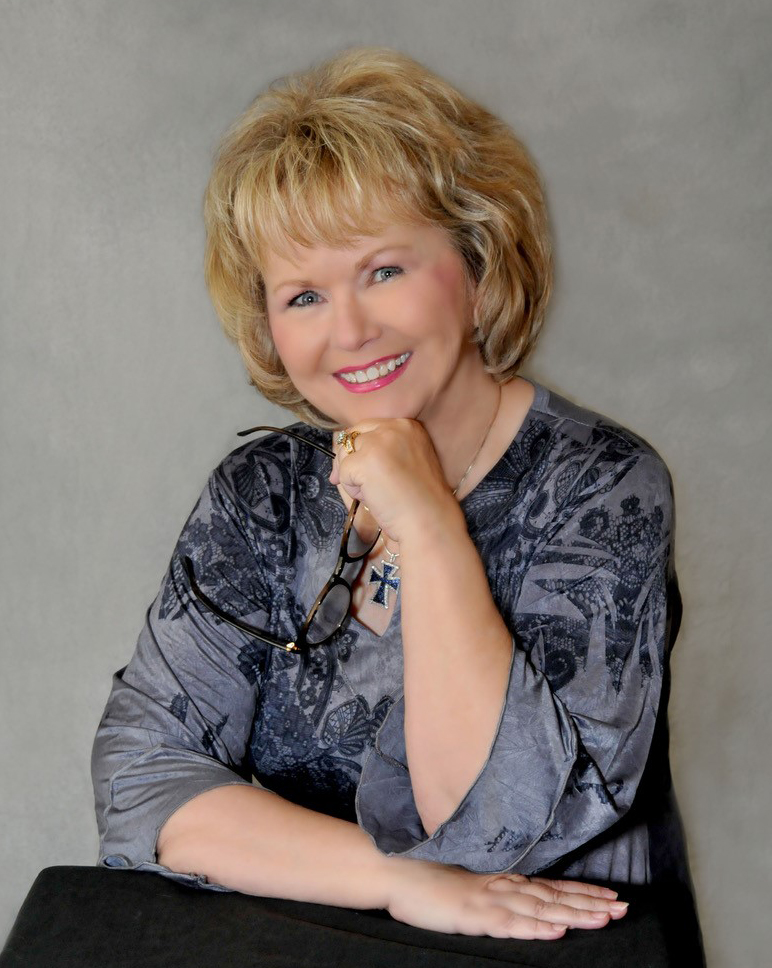 BIO: Virginia Grounds has a passion for God's Word and serving in ministry. That passion is Virginia's motivation for speaking and teaching women of all ages the wonder their faith journey. Her love for women's ministry and passion for God's word have given her success in speaking, teaching and writing for more than thirty years. Learning to live through difficulties and challenges in a way that honors God have given her messages of hope and encouragement for those facing challenges today. You can find out more on her website: www.majesticinspirations.com.
Published on Tuesday, June 30, 2020 @ 8:51 PM CDT

How to Submit a Blog
Blog Guidelines:
Share about:
Our good God
How God is at work in your life
A witnessing experience
Something Scripture has taught you
Guidelines:
Must be 500 words or less
Contain at least one Scripture
Include an interesting title
Along with your blog, submit an 80-word bio with your "headshot" photo to ministry@RoaringLambs.org
*Roaring Lambs has the right to edit any submission.