Wednesday, July 31, 2019
1:35 PM
Wednesday, July 31, 2019
1:35 PM
Wednesday, July 31, 2019
1:35 PM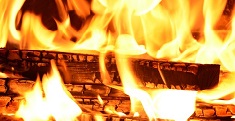 "I never knew you were a single mom," a woman told me as we walked across the church parking lot. I considered her statement a compliment. Her words implied to me that our family appeared normal. I believed in my mind and in my heart that everyone knew our struggles just by looking at us.
As a divorced single parent, I felt inadequate. I worried that my shortcomings would glare like a flashing neon sign, "This mom is a screw-up." I was afraid that my mistakes would forever damage my children.
While struggling to parent my two young daughters I pleaded with God to help me. Over and over I relied on his promise to be father to the fatherless (Psalm 68:5). The fact that this woman had known me for a couple of years and did not know I was a single parent suggested to me that God was keeping his promise.
A few years later I had a similar experience. A new colleague was surprised to hear that I had suffered the death of a child, escaped an abusive marriage, and had two daughters who had been diagnosed with chronic neurological conditions as teenagers. He said to me, "No one would ever know what you've been through. You walk around here with a smile on your face, even on the bad days." His words brought back a memory from scripture I read during one of my daughter's lengthy hospital stays. The story is in Daniel, chapter three.
Shadrach, Meshach, and Abednego had been thrown into the furnace for refusing to worship an idol. The fire was so hot that it killed the men who threw them in. These young men believed God could save them from the fire; yet they were obedient without knowing the outcome.
The story continues with the image of a fourth man seen in the fire. Shadrach, Meshach, and Abednego escaped unharmed. The king knew that it was God who rescued them. The part of this story that sticks out to me is the verse that says "...there was no smell of fire on them." (Daniel 3:27, NIV)
There are some terribly painful, unfair, fiery trials that we go through. Some involve family relationships; others are health related. God doesn't promise an easy, trouble-free life, but He does promise to never leave us or forsake us. When we are in the furnace, He is there. Like Shadrach, Meshach, and Abednego, we have a fourth One in the fire with us. We can come out with our faith stronger and our joy deeper. We can walk out of that furnace with no smell of fire.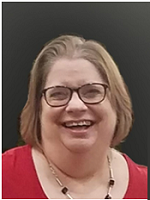 BIO: Michelle Ruddell
Michelle Ruddell is a high-school math teacher in Robinson, Texas. Now an empty-nester, she is working on sharing the stories of God's faithfulness through the death of her son, her escape from an abusive marriage, and single-parenting her two daughters. Michelle teaches a single-adult Bible-study class and volunteers with Light in the Gap, a ministry to women just released from prison. Read more at http://michelleruddell.com/
Contact Michelle on Facebook or at mruddell21@gmail.com
Published on Wednesday, July 31, 2019 @ 1:35 PM CDT

How to Submit a Blog
Blog Guidelines:
Share about:
Our good God
How God is at work in your life
A witnessing experience
Something Scripture has taught you
Guidelines:
Must be 500 words or less
Contain at least one Scripture
Include an interesting title
Along with your blog, submit an 80-word bio with your "headshot" photo to ministry@RoaringLambs.org
*Roaring Lambs has the right to edit any submission.