Saturday, June 30, 2018
6:03 PM
Saturday, June 30, 2018
6:03 PM
Saturday, June 30, 2018
6:03 PM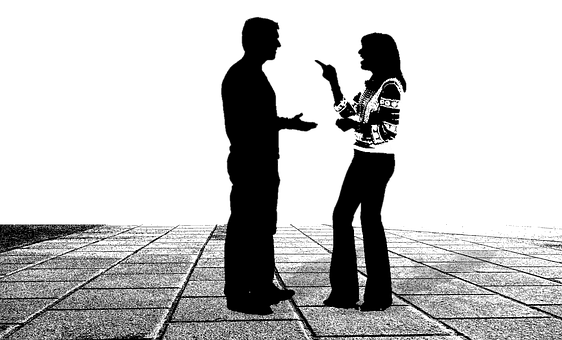 Growing up, I lived in a home split by divorce. It wasn't always the most pleasant arrangement. However, living with my mother and brother, minus dad, was peaceful and without turmoil.
I still loved my father and wanted desperately for him to love me and show me his love. He tried, but it was painful since bitterness took control of his life. There were periods of time that he and I hardly spoke to each other.
Years passed and my dad began experiencing health problems. Did I care? I cared more than I realized. This is when Jesus began speaking to me and I knew that I must open communication with Dad again.
Within my heart I began to feel an urge to share Jesus with my father. I seized every opportunity to say something about the hope I have through God's son. Dad had an extremely hardened heart toward God. Time passed and he didn't change.
My father's health problems continued. He battled cancer and suffered a massive stroke. Finally, he had to be placed in a special facility to receive the care needed.
One evening after visiting with Dad I asked him if he wanted to pray. I couldn't leave him again without offering another chance to know Jesus. So I asked, "Dad, do you want to pray?" He retorted back harshly, "No, and don't preach to me!" As we were leaving, my husband placed his hand on my father's shoulder and said, "Dad, God loves you."
Then my husband and I left and drove six hours back to our home in Dallas. It seemed that my father was lost forever.
The phone rang after being home a short time. My husband answered and said to me, "That was your dad. He wants you to know he prayed to Jesus and felt that a heavy load was lifted off of him."
Amen! He finally accepted Jesus and made a verbal testimony about it too. Why did I doubt that Jesus would ever let my lifetime prayers go unanswered?
My mother shared a story with me about what Dad did after he prayed that evening. She told me he asked to see her. Dad and Mother had been divorced for forty years and were not on speaking terms.
Mother drove to visit Dad. When she arrived, she entered his room. My father took her hand. I don't know all that was said between the two of them but I do know that they said to each other, "I love you." This was a forgiving love that only comes from knowing Jesus and His love for us. Think about it. Mother and Dad had hardly spoken for forty years and neither had remarried. Only Jesus could bring about that kind of change in my dad's heart and mind.
"Now to Him who is able to do immeasurably more than all we ask or imagine, according to his power that is at work within us, to him be glory in the church and in Christ Jesus throughout all generations, for ever and ever! Amen," - Ephesians 3:20-21
Janice Stroman, Ed.D.,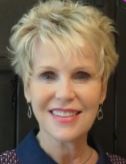 is the Founder and Director of Ladies In Touch which connects women with God and others through a monthly luncheon (see www.ladiesintouch.com). Jan is a blogger (Jan's Jewels For Jesus), Bible study leader/teacher, and member of the Irving Salvation Army Advisory Council.
Published on Saturday, June 30, 2018 @ 6:03 PM CDT

How to Submit a Blog
Blog Guidelines:
Share about:
Our good God
How God is at work in your life
A witnessing experience
Something Scripture has taught you
Guidelines:
Must be 500 words or less
Contain at least one Scripture
Include an interesting title
Along with your blog, submit an 80-word bio with your "headshot" photo to ministry@RoaringLambs.org
*Roaring Lambs has the right to edit any submission.