Tuesday, December 29, 2020
11:27 PM
Tuesday, December 29, 2020
11:27 PM
Tuesday, December 29, 2020
11:27 PM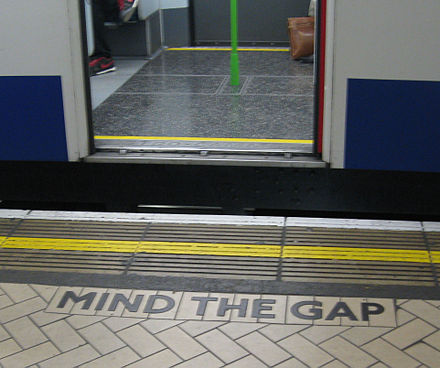 "Mind the gap" is a phrase used in the United Kingdom (UK) to warn subway passengers that there is a gap between the train floor and the station platform. People could stumble, fall, or get hurt if they don't recognize this discrepancy and take appropriate action.
This message can be applied in many ways besides the UK subway. For example, I know a wonderful woman who takes care of her husband who had a severe stroke. Elaine, who is not tall by any standard, daily cares for her husband Allan, who is tall. There is gap not only in their height, but also in the way they must live pre- and post- stroke. She minds the gap by honoring her husband and displaying great love for him. One of many ways I see this is when she helps him out of their car. When I am around, I take his wheelchair out of the back of the car for her. I am younger and stronger, but it is a chore for me. Yet Elaine must do this most times on her own. Jesus came to serve and if the son of God does so we are expected to do so as well. Elaine is practicing Galatians 5:13, to serve one another in love.
Another example is the gap we have seen in 2020 and the many changes in the lives of most people all over the world. January 1st is a new year and many people put their trust in New Year's Eve striking midnight to improve their situations. New Years' resolutions have been proven to not last long. In fact, the Bible says this in Ecclesiastes 5:5 "It is better not to vow than to make a vow and not fulfill it."
Having a great 2021 would be a blessing. However, as Christians, we need to mind the gap between our present circumstances and eternity. Let's be Kingdom-minded and focus on loving and helping others rather than concentrating on our own problems. The eternal glory that is in store for us (if you are in Christ Jesus) far surpasses our present troubles. That includes the year 2020.
I believe Martin Luther had New Year's right. "Glory to God in highest heaven, who unto man His Son hath given; while angels sing with tender mirth, a glad new year to all the earth."
May you grow closer to God in 2021.
BIO:
Mark Cragle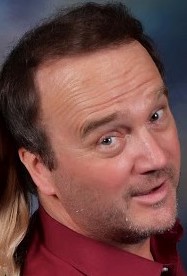 is a blogger and retired Field Sale Engineer. He earned his Mechanical Engineering degree at RIT and worked in that capacity for many years living in upstate New York. Mark is married to his wife Teri and they feel blessed to travel together. They have 2 sons, and daughters-in-law, and 2 adorable grandsons. Mark likes volunteering with special needs kids at his church and advocates for people suffering from brain diseases and injuries.
Published on Tuesday, December 29, 2020 @ 11:27 PM CDT

How to Submit a Blog
Blog Guidelines:
Share about:
Our good God
How God is at work in your life
A witnessing experience
Something Scripture has taught you
Guidelines:
Must be 500 words or less
Contain at least one Scripture
Include an interesting title
Along with your blog, submit an 80-word bio with your "headshot" photo to ministry@RoaringLambs.org
*Roaring Lambs has the right to edit any submission.