Friday, June 1, 2018
2:23 PM
Friday, June 1, 2018
2:23 PM
Friday, June 1, 2018
2:23 PM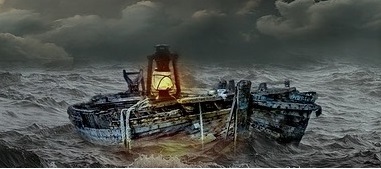 Tears clouded my view as I attempted to navigate the storm that encircled my heart. I wanted God to take the helm, to part the waters for me to walk through. Yet I faced swells that threatened to capsize my life.
I had no eloquent words to pray. In tears I faintly whispered, "Help…" Every time I tried to catch my breath, I was pulled under again, choking on another wave.
The enemy had been trying to defeat me with repeated storms for years. This storm was wearing me out but I wasn't going to give up now.
Jesus warned us we would face trials, but He also gave us hope. I clung to that. He came to be my peace in the midst of the storm.
I have told you these things, so that in me you may have peace. In this world you will have trouble. But take heart! I have overcome the world. - John 16:33
Once when Jesus and the disciples went out on the lake after a busy day of ministry, a storm suddenly blew in and the disciples became distraught while Jesus slept. Jesus peacefully snoozed while the gusty winds and choppy waves broke over the boat because He knew who His father was and that He could be trusted to care of His children.
Storms shape us in different ways depending on how we react to them:
Sometimes storms destroy us: when we forget who calms the storm and we give up.
Sometimes storms define us: when we forget God works all things together for our good; instead adopting a victim mentality, wallowing in self-pity, rather than looking at our storm as an opportunity for God to show His faithfulness.
Sometimes storms strengthen us: when we hold onto God as our anchor in a storm, believing that trials produce a testing of our faith which produces perseverance, we allow the storms to strengthen us.
If our eyes are on the storm we will wonder if He still loves us, but if our eyes are on Him as our anchor, we will know He always has and always will. He promised His peace—the very peace that allowed Him to sleep through the storm because He knew who He was and whose He was.
Our attitude during the storm directly impacts the outcome, even if it's only the impact on our heart.
Don't worry about anything; instead, pray about everything. Tell God what you need, and thank him for all he has done. Then you will experience God's peace, which exceeds anything we can understand. His peace will guard your hearts and minds as you live in Christ Jesus. - Philippians 4:6-7.
When we make the choice to not worry, but instead, pray about our needs and be thankful for all God has done, we will then experience His peace even in the midst of the storm.
Are you going through a storm? Will you trust Him, and thank Him for all He has done while you wait for the storm to end?
Dr. Michelle Bengtson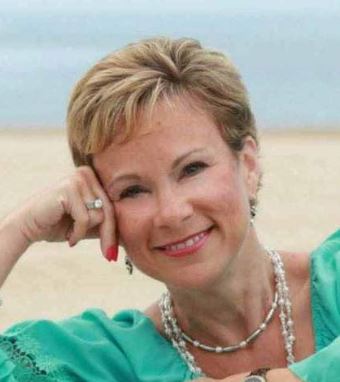 is the author of "Hope Prevails: Insights From a Doctor's Personal Journey through Depression" and the "Hope Prevails Bible Study." A board certified clinical neuropsychologist with over 20 years experience in the diagnosis and treatment of medical and mental disorders, she also knows the pain of losing loved ones and the despair that can follow trauma or illness. After her strong faith in God carried her through her tough times, she began a mission to instill hope in the hearts of others—even in the midst of their storms.
She is a popular speaker to multiple audiences and known by TV and radio audiences as a guest on a variety of Christian programs. She is also a wife, mother and friend. She lives in the Dallas/Fort Worth area with her husband, their two sons, and two dogs.
Learn more at:
https://www.facebook.com/DrMichelleBengtson/
https://twitter.com/drmbengtson
Published on Friday, June 1, 2018 @ 2:23 PM CDT

How to Submit a Blog
Blog Guidelines:
Share about:
Our good God
How God is at work in your life
A witnessing experience
Something Scripture has taught you
Guidelines:
Must be 500 words or less
Contain at least one Scripture
Include an interesting title
Along with your blog, submit an 80-word bio with your "headshot" photo to ministry@RoaringLambs.org
*Roaring Lambs has the right to edit any submission.