Monday, September 3, 2018
9:13 PM
Monday, September 3, 2018
9:13 PM
Monday, September 3, 2018
9:13 PM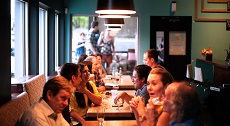 "Behold, God is my salvation; I will trust, and will not be afraid." Isaiah 12:2a
The young woman at our restaurant table had a story, and I'm still not sure how much was fact and fiction. Danielle had stopped us on the sidewalk looking for a hot meal. She accepted our invitation to join us for lunch and gladly ordered on our tab.
She said her boyfriend had booted her out of his life, and she'd been pounding the pavement looking for a job. The conversation turned to trust. "I've learned that the only person you can trust is yourself," she declared.
"You know," I said, "You can't trust yourself, either." The Bible has story after story about people who tried to trust themselves. And I know from my own experience why they always failed. I make promises to myself that I fail to keep all the time. Why am I drinking this sweet tea right now, when I told myself I would start drinking more water?
Then we went briefly through the Good News that God spends all of human history foretelling—then living as a man —then dying for our sins (our ongoing efforts to trust ourselves instead of Him)—then proving His power over death with resurrection. I felt like she was letting me tell a story she'd heard a million times before, the cost of accepting a meal from a stranger. But you never know.
She may not have been convicted right then of her misplaced trust, but God was telling me plenty about my own. I kept second-guessing, "Am I telling this story well enough?"
I realized I was falling into that same old trap—wanting to trust myself with the story instead of trusting God to use whatever words He laid on my heart at the moment. What a paradox. What a reminder that my ongoing need for Jesus' grace never ends.
Who are you counting on today? God or Self? Or maybe that question is too simple. While you count on God, are you still holding onto some expectations of your self to pull out "just in case?" So am I. But God is working on that. He's already prepared the feast and paid the tab. May His story fall on fresh ears every day, and especially mine (and yours).
"Such is the confidence that we have through Christ toward God. Not that we are sufficient in ourselves to claim anything as coming from us, but our sufficiency is from God" (2 Corinthians 3:4-5).
Mike Branch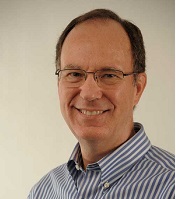 has had a career in magazines, marketing and copywriting. He and his wife, Sherry, have four children and are expecting their thirteenth grandchild. Last year, he published his first book, True Stories to Remind You of Heaven When Life Hurts Like Hell. His book is available at PicklePerfectPublishing.com.
Published on Monday, September 3, 2018 @ 9:13 PM CDT

How to Submit a Blog
Blog Guidelines:
Share about:
Our good God
How God is at work in your life
A witnessing experience
Something Scripture has taught you
Guidelines:
Must be 500 words or less
Contain at least one Scripture
Include an interesting title
Along with your blog, submit an 80-word bio with your "headshot" photo to ministry@RoaringLambs.org
*Roaring Lambs has the right to edit any submission.