Wednesday, September 4, 2019
12:00 PM
Wednesday, September 4, 2019
12:00 PM
Wednesday, September 4, 2019
12:00 PM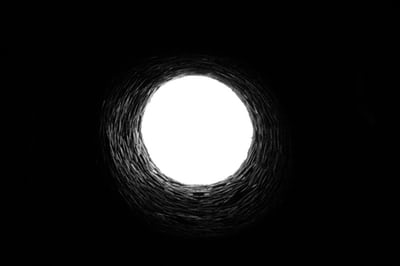 Grief became personal when I lost my loved one two years ago.
As a professional counselor, I've served others for many years by leading grief support groups. I consider it a privilege to walk with others during their time of loss.
Now, however, after my own loss, I have a new image of grief. It's a trap door that opens underneath you. You feel like you are falling and falling and cannot stop. You cannot catch your breath. It seems to never end....
That is grief.
But, as Corrie Ten Boom states in her book, The Hiding Place, "There is no pit so deep, that God's love is not deeper still." In my professional grief counseling groups, I always share Psalm 139 where God tells us that He knows the number of our days before one is ever lived. This passage has brought me great comfort during my own time of grief to know that God is never shocked or derailed by grief.
The recovery is slippery, and can be overwhelming. However, God will be present with you in every breath you take.
Although it been incredibly hard, I am learning how to grieve the loss of my loved one while still living my life. I don't know how to do this yet with confidence. Some days it seems like I'm just muddling through.... But I know God loves me and I can trust Him.
My advice to everyone is: MAKE MEMORIES!!!!!
It's the wonderful memories of the love you shared that will brighten the dark journey that grief brings.
This week I challenge you to choose a time to talk with your family/friends about making memories. Plan a picnic/play day with your family; or go ice skating; or pick a place you have never visited before and plan a visit; or just try a new restaurant. The possibilities are limitless. Whatever you choose, take along the camera, and make sure that you are included in at least some of the pictures.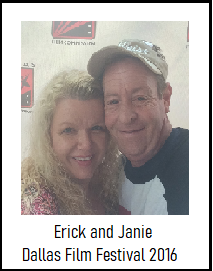 He will swallow up death forever: The Sovereign Lord will wipe away the tears from all faces; He will remove His people's disgrace from all the earth. The Lord has spoken. — Isaiah 25:8
BIO: Janie Stubblefield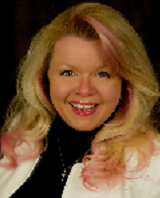 is a Licensed Professional Counselor - Supervisor in Texas, a Registered Play Therapist - Supervisor, a Nationally Certified Counselor, and trained in Eye Movement Desensitization and Reprocessing (EMDR). As a native to Dallas, TX, she has professionally served individuals, families, youth, and children for almost two decades through her private practice and local community service programs. Janie presently serves on the Board of Professional Counselors for the State of Texas, the Presidents Assembly Steering Committee for the National Association for Women Business Owners, and as the Chairperson for the Adolescent Symposium of Texas. Janie founded Mobile Counseling, PLLC in 2011 as an avenue to serve clients where they are most comfortable - in our office, at their home, or online. She is an alumni of UT-Dallas and Dallas Theological Seminary with degrees in Counseling and Biblical Studies. Janie's Vision is "to work with individuals and their families to foster and improve relationships, and to positively impact their life."
Published on Wednesday, September 4, 2019 @ 12:00 PM CDT

How to Submit a Blog
Blog Guidelines:
Share about:
Our good God
How God is at work in your life
A witnessing experience
Something Scripture has taught you
Guidelines:
Must be 500 words or less
Contain at least one Scripture
Include an interesting title
Along with your blog, submit an 80-word bio with your "headshot" photo to ministry@RoaringLambs.org
*Roaring Lambs has the right to edit any submission.