Sunday, September 29, 2019
7:48 PM
Sunday, September 29, 2019
7:48 PM
Sunday, September 29, 2019
7:48 PM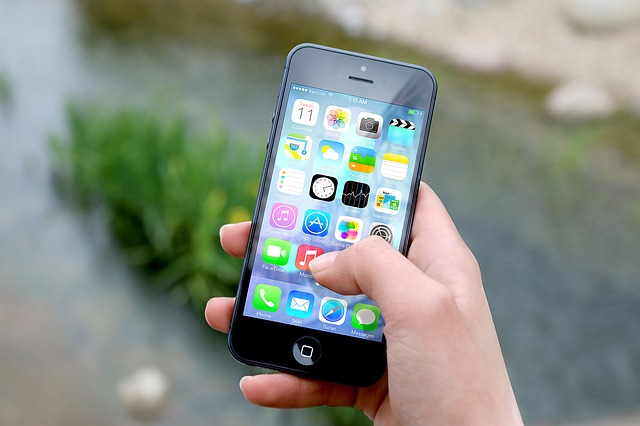 It all began during a recent trip when my husband, Jim, and I stopped for lunch in a small-town. I excused myself to the ladies' room. With no appropriate area to set my purse, I carefully placed it in the clean, stainless steel sink. Since it was raining when we arrived, I thought nothing of a few drops of water falling off my purse when I lifted it. Once we were seated, I reached inside my damp purse, apparently sprinkled by an automatic motion facet. You guessed it. Sadly, my phone inside was wet and unresponsive.
We visited an AT&T store at our destination where a handsome young man, Jose, met us at the door and asked, "May I help you?"
Jose and another worker checked the phone and said, "It is dead."
With genuine regret I turned to Jim and told him, "I am so sorry about this. Please forgive me." He responded with such grace, "That's okay, it was an accident. You need a phone, so I'll buy one now for your birthday."
I answered a few questions. Then, while iCloud loaded information from my old phone into a new one, we visited with Jose and learned he was a college freshman studying business.
Jim shared with him a tract written by our son, Steve, two months before he went to Heaven. "So What Happens Next?"
Jose repeated the title, and said, "I've always wondered about that. May I read it now?" After a few quiet moments of reading he asked, "What advice would you give a young man my age?" It was a wonderful opportunity to share verses like—"Trust in the Lord with all your heart and lean not on your own understanding, in all your ways acknowledge Him and He will make your paths straight" (Proverbs 3: 5-6 NIV).
Jim shared a testimony and I asked Jose, "Do you have a Bible?" Jose was delighted when Jim helped him download a Bible app on his phone. We left the store feeling we had a divine appointment. When I asked Jose if I could pray for him, he gave me his name and phone number. A few days later I sent a text, "Thanks for helping us! I hope you have trusted Jesus as your Savior." He wrote back "I sure did!" and expressed gratitude for our time together.
I am overwhelmed by grace—the forgiving grace of my husband, God's grace in providing our salvation, and the joy of Jose's receiving God's saving grace through Christ. To God be the glory.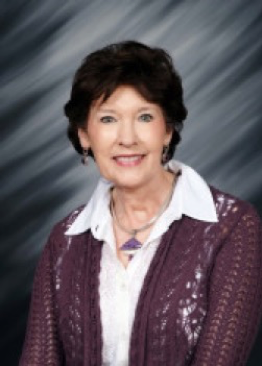 BIO: Fran Caffey Sandin is a retired nurse, wife, mother, and grandmother in Greenville, Texas. She enjoys baking, flower arranging, hiking, and traveling with her husband, Jim. Fran is a church organist and a core group leader for Community Bible Study. She is the author of See You Later, Jeffrey and Touching the Clouds: True Stories to Strengthen Your Faith and co-author of others. Jim and Fran are parents of two sons awaiting them in Heaven, a beautiful married daughter and son-in-law, and three fabulous grandchildren.Visit Fran at her website: www.fransandin.com
Published on Sunday, September 29, 2019 @ 7:48 PM CDT

How to Submit a Blog
Blog Guidelines:
Share about:
Our good God
How God is at work in your life
A witnessing experience
Something Scripture has taught you
Guidelines:
Must be 500 words or less
Contain at least one Scripture
Include an interesting title
Along with your blog, submit an 80-word bio with your "headshot" photo to ministry@RoaringLambs.org
*Roaring Lambs has the right to edit any submission.