The Stray Bullet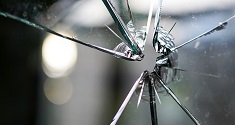 Sometimes you think that you have a very clear memory of something that happened to you as a baby, but some things you remember were really placed in your memory by the accounts of people telling you the story as you grow older. I am not alone. We all have our share of this kind of memory. I was probably a ten-month-old baby when this happened, but I grew up seeing the mark of the bullet on the doorframe. It was too real for me. It wasn't only by the account of people that I remember this incident of G-d's protection.
Somebody had come to get me from my crib, after I woke up crying. At the same time, across the street, a neighbor, a police chief no less, was having a party at his house and was drinking beyond a reasonable amount. He stepped outside and, pointing his gun to the sky, fired a shot. On his second shot he lost his balance, and the bullet came straight through the window of the bedroom where I had been sleeping. The person taking care of me picked me up and, without knowing, had a split second to turn me around and keep the bullet from hitting my head. Her ear was grazed by that bullet that went through the hallway and exited through a closed door in the front of the house.
As I was growing up, whenever I looked at the marks on the frame of the window and on the doorpost, I knew a miracle had happened and that the Angels of the Lord had sprung into action to protect me from what clearly was an attack from the enemy of our souls. As a child, maybe my mind could not grasp the greatness of what had taken place, or how bad things could have been. In a split second, I could have perished. A baby killed by a stray bullet. How tragic. But G-d had a different plan. As a grown woman, I know the Lord, in his faithfulness, turned the plans of the enemy upside down and spared my life, so He could be glorified and honored and exalted! I don't take my life for granted. I thank G-d for every day I wake up to see the sunrise once again. G-d sustains me and gives me one beautiful day at a time. There are days that don't look so beautiful; there are times when it looks like the enemy will prevail, but God has a promise for us in His word: No weapon made will prevail against you. (Isaiah 54:17). I have decided that I will not live one single day if it is not in His presence. His way of protection is much better than humankind could ever come up with.
How has God protected you, my friend? Can you recall a moment when you can clearly see that G-d went out of His way to protect you? Or maybe you didn't even notice. But one day, when we stand before Him, we will see the many times when his glorious angels were summoned by Him, to take us under their wings. I want to thank you, Lord! Thank you for your protection! I praise you today, Adonai! For the many ways that you show your love and care for me. I worship you, my King and Redeemer!!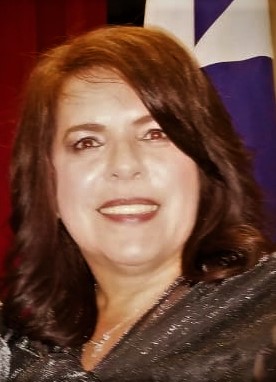 Debbie Buffone's complete story is included in Stories of Roaring Faith, Volume 3. She is an amazing woman, who loves God and people. She is a great Volunteer for Roaring Lambs, a facilitator for the Testimony Workshops, handles social media, and helps with data entry. Most of all, she is a servant of our Lord.
Thursday, February 15, 2018
11:17 AM
Thursday, February 15, 2018
11:17 AM
Thursday, February 15, 2018
11:17 AM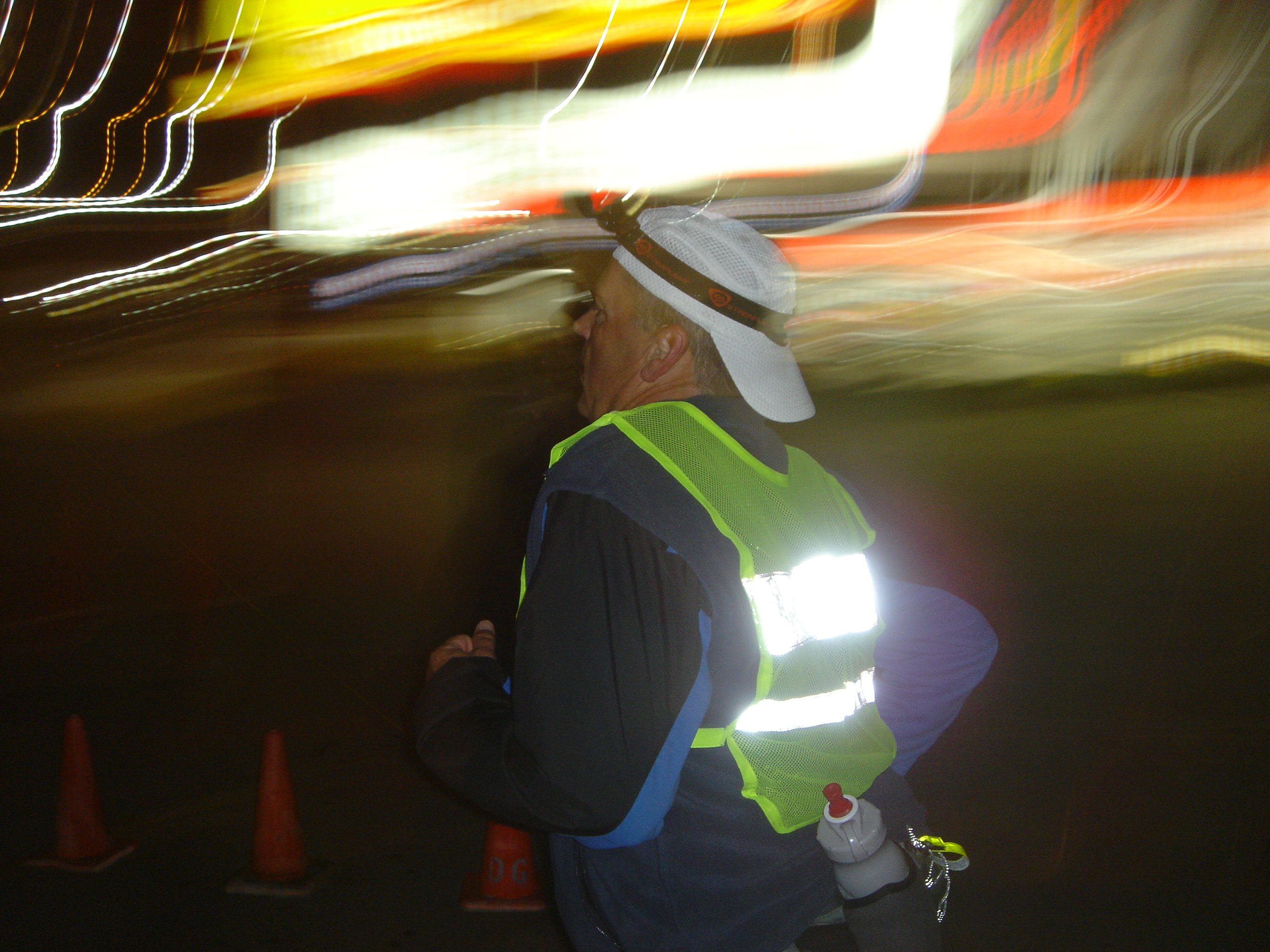 Are you a procrastinator? I am. I also tend to be a perfectionist. A personality test that I took one time said that, "I put off finishing projects until later because I want to perfect them." Doing things with excellence is important, but it can also be a trap so that tasks never get finished.

My late husband, Doug, was a strong finisher. He was an amazing athlete and ran not only marathons (26.2 miles), but also ultramarathons (usually 100 mile races). In these races, runners just keep going. They don't sleep and only take short breaks to eat or drink. In 2006, he ran his fastest one-hundred mile ultramarathon in 19 hours 20 minutes and 19 seconds. It was the seventh fastest time in North America that year. Often he ran races with "negative splits." That means that he ran the second half of the race faster than the first half. Usually, it's the other way around. People get tired and slow down toward the end. But he actually managed to speed up at the finish.

I think that's what God wants us to do—negative splits. So many people start out with promise and then lose their way when life gets tough. We start something that God wants us to do, but then we get busy and other things take priority. We intend to get back to things, but never do. Things that appear to be "urgent" take away our attention from what is important. Or, sometimes we think what we do it's not good enough, so we dread working on it. That last twenty-percent of the project is often the hardest to complete.
Is there something that God has called you to do that you have not completed? Create an action plan on how you are going to complete that project. Take out your calendar and schedule time to do it. If you schedule it, it will happen. Otherwise, it tends to be a nice intention. Let's get into the habit of finishing what we start.

I want to obey God and finish the tasks He lays out before me. At the end of my life I want to say:
"I have fought the good fight, I have finished the race, I have kept the faith." (2 Timothy 4:7 NIV)..
I want to FINISH STRONG. What about you?
BIO: Dr. Sherry Ryan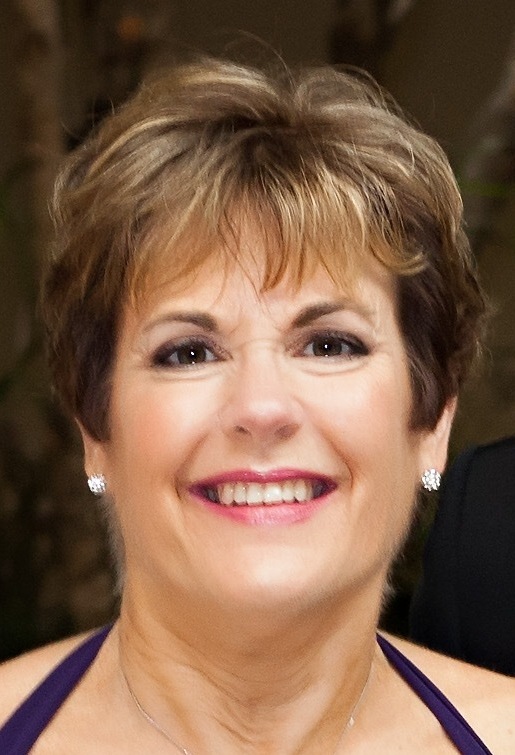 is a retired Associate Professor of Information Technology and Decision Sciences at the University of North Texas. She received her Ph.D. in Information Systems from the University of Texas at Arlington and an MBA from the University of Southern California. Prior to earning her doctorate, she worked for IBM, teaching courses and speaking at national conferences. She has published numerous academic journal articles, conference proceedings, and is currently working on a book. Sherry is passionate about missions and is on the Board of Directors for His Appointed Time Ministries.
Published on Thursday, February 15, 2018 @ 11:17 AM CDT

How To Submit A Blog
Blog Guidelines:
Share about:
Our Good God
How God is at Work in Your Life
A Witnessing Experience
Something Scripture has Taught You
Guidelines:
Must be 500 words or less.
Contain at least one Scripture.
Include an Interesting Title.
Along with your blog, submit an 80-word bio with your "head shot" photo to: info@roaringlambs.org
*Roaring Lambs has the right to edit any submission.