Wednesday, May 29, 2019
9:32 PM
Wednesday, May 29, 2019
9:32 PM
Wednesday, May 29, 2019
9:32 PM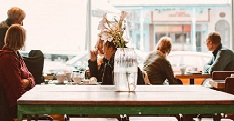 When you dine out, how do you interact with your servers?
A month ago, I was having dinner with two Christian sisters, Rosemary and Bella, when a sweet waitress took our order. I recognized her from another time that I was at the restaurant so I started a conversation by telling her I remembered her and asked, "Where are you from?" "Costa Rica," she replied. I complimented the energetic, petite woman on her upbeat personality, then she left to take care of another table.
The three of us wondered, "Is this a divine appointment?" When she came back with our glasses of water, Rosemary didn't waste any time and asked, "Do you know Jesus as your Lord and Savior?' She answered, "I pray a lot" then hurried off. We were worried that we scared her with our boldness. It was at that moment we prayed, Lord, if we are supposed to pray with this woman to receive Jesus, will you provide an opening for us?
Our waitress returned and showed us a card that a man gave her. She said, "It's written in Hebrew and says that I am going to see Jesus soon." The door was wide open. The three of us looked at each other and knew what we had to do. Bella asked her if she wanted to know Jesus personally before she saw Him, and she said yes, so Bella grabbed her hand and the three of us led her to Christ with a prayer. The waitress was joyous and giddy with excitement after receiving Christ as Lord and Savior. We all took a photo with her and gave her copies of our books to start her on her journey.
Meanwhile, last night I was praying with people at the altar after our Shabbat Service at church. A woman approached me who I knew I'd met before. As it turned out, it was a waitress from a nearby restaurant, someone who had waited on me numerous times and who I knew was a Christian. Because of that, she came to me for prayer during a difficult season of her life. What an honor! All because I was willing to allow a divine interruption at a restaurant, and break away from my conversation with another person to show kindness to a sister.
I always pray to recognize divine interruptions, or God appointments, each day. Whether it's just a word of encouragement I'm supposed to give, or an invitation to receive Christ, I want to be aware of holy promptings.
I'm doing some evangelism training at church under Dr. Rice Broocks, the author of God's Not Dead, and he has a simple formula for leading someone to Christ. S.A.L.T. S: Start a conversation. A: Ask questions. L: Listen and T: Tell your story.
The world needs to hear the good news about Jesus Christ. Are you willing to make a connection with another believer or to be divinely interrupted to share the gospel of hope? A restaurant is a good place to start.
But in your hearts revere Christ as Lord. Always be prepared to give an answer to everyone who asks you to give the reason for the hope that you have. But do this with gentleness and respect…(1 Peter 3:15).
BIO: Lisa Burkhardt Worley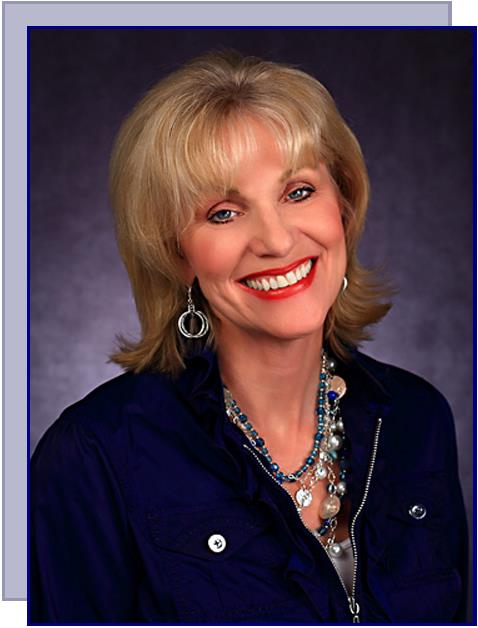 is an award winning author and speaker, and is the Director of Special Projects for Roaring Lambs Ministries. She is also the founder of Pearls of Promise Ministries, a ministry with a goal of helping women overcome dysfunction in their lives. Lisa has co-authored many books in. cluding: the Pearls of Promise devotional, If I Only Had…Wrapping Yourself in God's Truth During Storms of Insecurity, and The Most Powerful P: A Child's Introduction to the Power of Prayer.
Published on Wednesday, May 29, 2019 @ 9:32 PM CDT

How to Submit a Blog
Blog Guidelines:
Share about:
Our good God
How God is at work in your life
A witnessing experience
Something Scripture has taught you
Guidelines:
Must be 500 words or less
Contain at least one Scripture
Include an interesting title
Along with your blog, submit an 80-word bio with your "headshot" photo to ministry@RoaringLambs.org
*Roaring Lambs has the right to edit any submission.