How Can I Help?
Partner with another person to lead a weekly Bible Study.
Commit to being a substitute teacher.
Pray 10 minutes weekly for participants.
Help with financial support.
You are invited to discover and experience what it means to become a part of the Roaring Lambs "Word On Wheels" ministry.
Be used by God to touch the life of one of His lambs and remember that He said, "The King will answer and say to them, 'Truly I say to you, to the extent that you did it to one of these brothers of Mine, even the least of them, you did it to Me" (Matthew 25:40 NASB).
W.O.W.
Word On Wheels
Weekl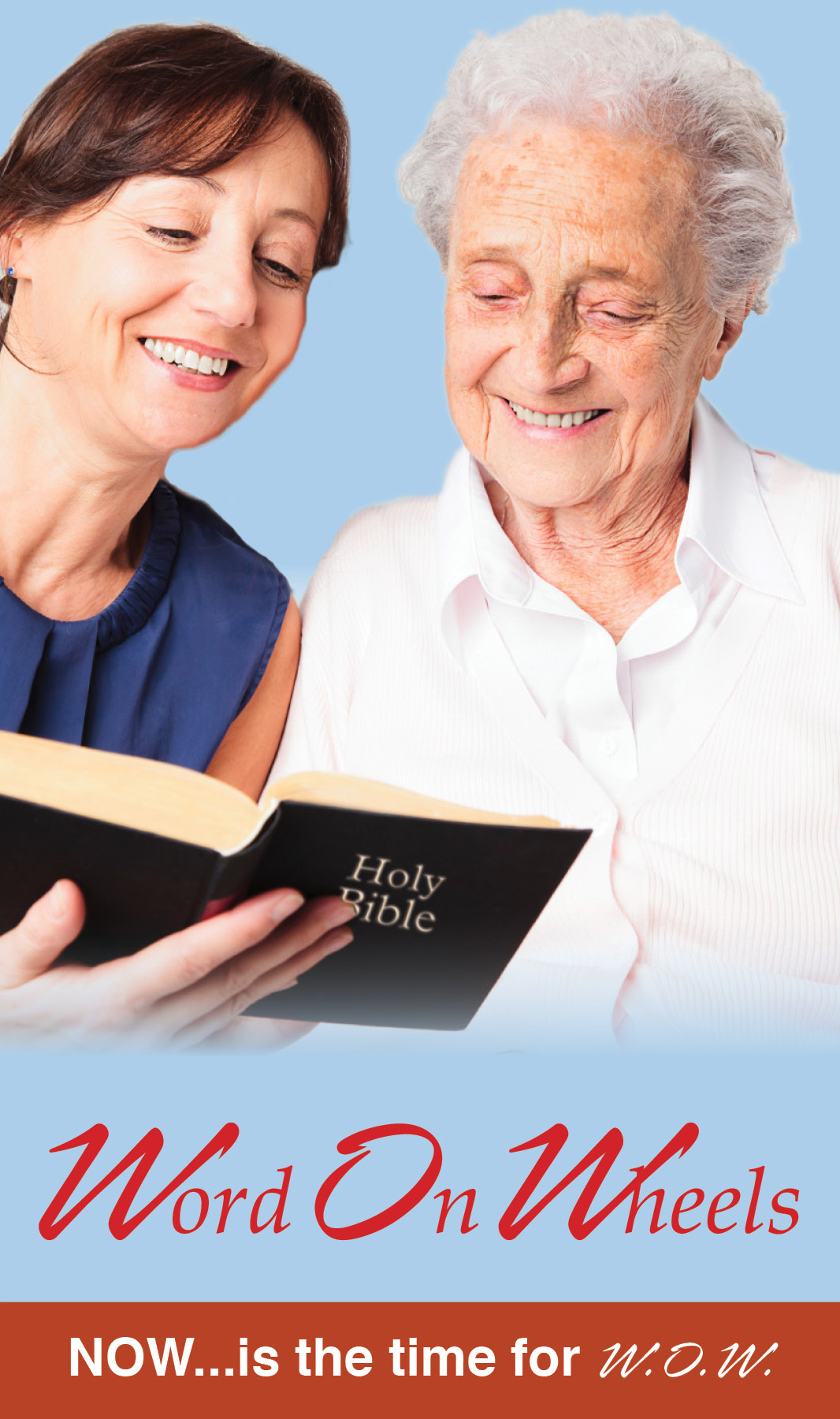 y Bible studies are conducted in healthcare facilities, assisted living communities, and nursing facilities!
Know somebody in a healthcare facility who would like to be a part of a Bible study?
Interested in starting a Bible study in a local facility?
Want to volunteer?
For more information, please contact us at 972.380.0123 or at info@RoaringLambs.org.
Matthew 9:37-38
"Then He said to His disciples, 'The harvest is plentiful, but the workers are few. Therefore beseech the Lord of the harvest to send out workers into His harvest.'" (NASB)