The Stray Bullet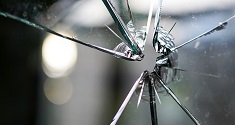 Sometimes you think that you have a very clear memory of something that happened to you as a baby, but some things you remember were really placed in your memory by the accounts of people telling you the story as you grow older. I am not alone. We all have our share of this kind of memory. I was probably a ten-month-old baby when this happened, but I grew up seeing the mark of the bullet on the doorframe. It was too real for me. It wasn't only by the account of people that I remember this incident of G-d's protection.
Somebody had come to get me from my crib, after I woke up crying. At the same time, across the street, a neighbor, a police chief no less, was having a party at his house and was drinking beyond a reasonable amount. He stepped outside and, pointing his gun to the sky, fired a shot. On his second shot he lost his balance, and the bullet came straight through the window of the bedroom where I had been sleeping. The person taking care of me picked me up and, without knowing, had a split second to turn me around and keep the bullet from hitting my head. Her ear was grazed by that bullet that went through the hallway and exited through a closed door in the front of the house.
As I was growing up, whenever I looked at the marks on the frame of the window and on the doorpost, I knew a miracle had happened and that the Angels of the Lord had sprung into action to protect me from what clearly was an attack from the enemy of our souls. As a child, maybe my mind could not grasp the greatness of what had taken place, or how bad things could have been. In a split second, I could have perished. A baby killed by a stray bullet. How tragic. But G-d had a different plan. As a grown woman, I know the Lord, in his faithfulness, turned the plans of the enemy upside down and spared my life, so He could be glorified and honored and exalted! I don't take my life for granted. I thank G-d for every day I wake up to see the sunrise once again. G-d sustains me and gives me one beautiful day at a time. There are days that don't look so beautiful; there are times when it looks like the enemy will prevail, but God has a promise for us in His word: No weapon made will prevail against you. (Isaiah 54:17). I have decided that I will not live one single day if it is not in His presence. His way of protection is much better than humankind could ever come up with.
How has God protected you, my friend? Can you recall a moment when you can clearly see that G-d went out of His way to protect you? Or maybe you didn't even notice. But one day, when we stand before Him, we will see the many times when his glorious angels were summoned by Him, to take us under their wings. I want to thank you, Lord! Thank you for your protection! I praise you today, Adonai! For the many ways that you show your love and care for me. I worship you, my King and Redeemer!!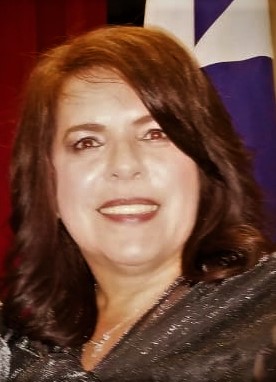 Debbie Buffone's complete story is included in Stories of Roaring Faith, Volume 3. She is an amazing woman, who loves God and people. She is a great Volunteer for Roaring Lambs, a facilitator for the Testimony Workshops, handles social media, and helps with data entry. Most of all, she is a servant of our Lord.
Wednesday, January 2, 2019
1:36 PM
Wednesday, January 2, 2019
1:36 PM
Wednesday, January 2, 2019
1:36 PM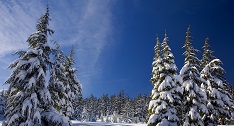 "It snowed last night," I cried out in delight. As a child, I loved spending weekends at my parents' cabin in the mountains near Lake Arrowhead, CA. When it snowed, white blanketed the pine trees and carpeted the ground. Footprints had not yet marred the landscape. Everything seemed so fresh, pristine, new.
As an adult, do you ever want a fresh start? I do. I usually don't make New Year's resolutions, but this year I am more reflective. The new year brings prospects for change, becoming unburdened with past mistakes and seizing new opportunities. But to do so takes work. That is why my number one priority for the new year is to think about what I am thinking about.
You have heard it said, "As a man thinketh, so is he." Scientists have confirmed this by discovering that negative thoughts stemming from emotions such as repressed anger, fear, guilt, and unforgiveness trigger chemical reactions in our brain and body and lead to poor health outcomes. Researchers state that over 75% of illnesses can be attributed to negative thinking. Conversely, positive thoughts, such as gratefulness, lead to increased resiliency, decreased stress, and improved immune system functioning. Being aware of my positive and negative thoughts is important because I have multiple sclerosis, an autoimmune disease, but it is also important for EVERYONE.
We can't always change our circumstances but we can choose our response.
Even when we experience difficult times, we can find reasons to be grateful. Being disabled and in a wheelchair, it is easy to overlook good things and focus on what I can't do any more. Your situation may be different than mine, but everyone has challenges. This coming year I plan to keep a journal of things I am thankful for, then review it daily, especially when I start to feel "down in the dumps."
How Do I Get Started?
Some people find it useful to write in a notebook, but for me it is easier to keep the journal on my phone. I started by just jotting down a list on the Notes app on my phone, but of course there is an app for everything, so find one that works for you.
What Do I Include?
Recognizing the little things is important. It's a good idea to try and write a certain number of things down each day – maybe three or more. Try not to repeat things on your list. You can write about things that happened in your day, physical things (like your favorite shirt or a comfy bed), people in your life, and your abilities. Include why you are grateful for each item and how it makes you feel. For example:
-I am grateful for my Sleep Number bed because in the morning I can make the mattress firmer and the head raises up so I can get out of bed by myself. This makes me feel more independent.
-I am grateful for my 2 ½ year old granddaughter coming over to play with her new princess toy because there is such joy in seeing a child delighted.
What Else?
Think about and thank God for the things on your list several times each day: morning, noon, and night. I have a wallhanging in my house that says, "Thankful, Grateful, Blessed." This reminds me to be grateful to God for all of His blessings.
Every good and perfect gift is from above, coming down from the Father of the heavenly lights, who does not change like shifting shadows.
James 1:17 (NIV)
BIO: Dr. Sherry Ryan is a blogger, writer and speaker. She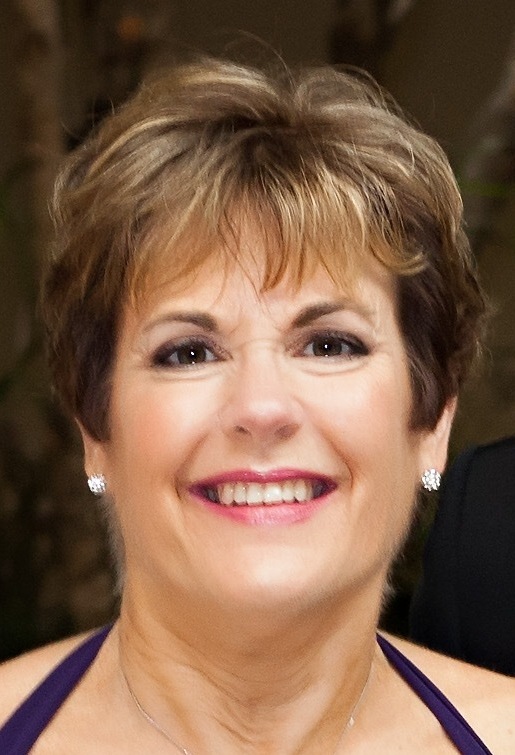 retired in 2013 from the University of North Texas as an Associate Professor of Information Technology and Decision Sciences. Prior to earning her doctorate, she worked for IBM, teaching courses and speaking at national conferences.
Sherry's blog SeatedExpectations.com provides "Inspiration and Information for Overcoming Life's Challenges."
Published on Wednesday, January 2, 2019 @ 1:36 PM CDT

How To Submit A Blog
Blog Guidelines:
Share about:
Our Good God
How God is at Work in Your Life
A Witnessing Experience
Something Scripture has Taught You
Guidelines:
Must be 500 words or less.
Contain at least one Scripture.
Include an Interesting Title.
Along with your blog, submit an 80-word bio with your "head shot" photo to: info@roaringlambs.org
*Roaring Lambs has the right to edit any submission.